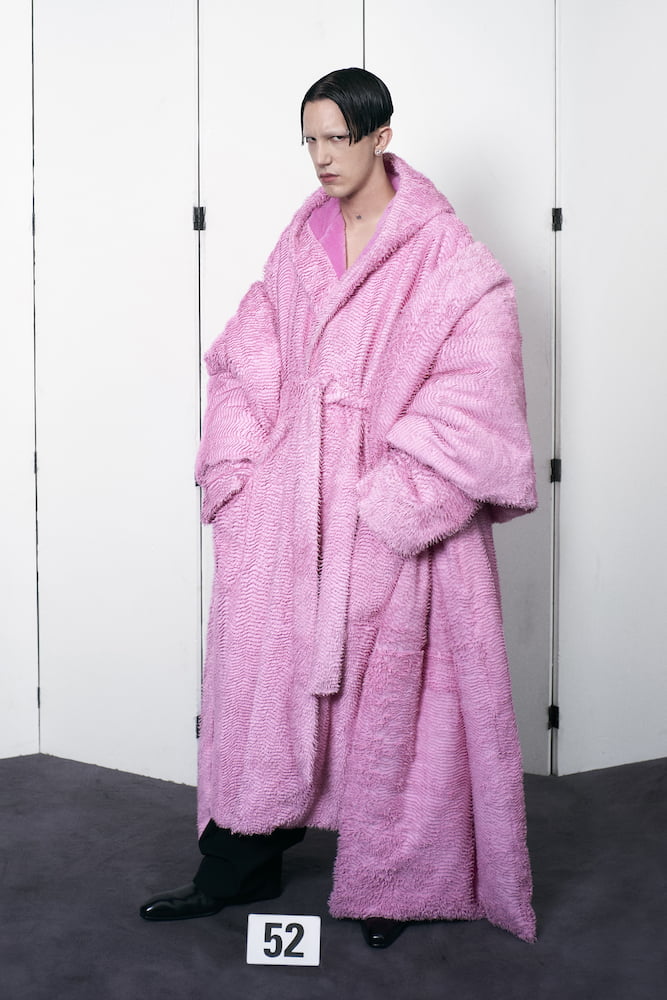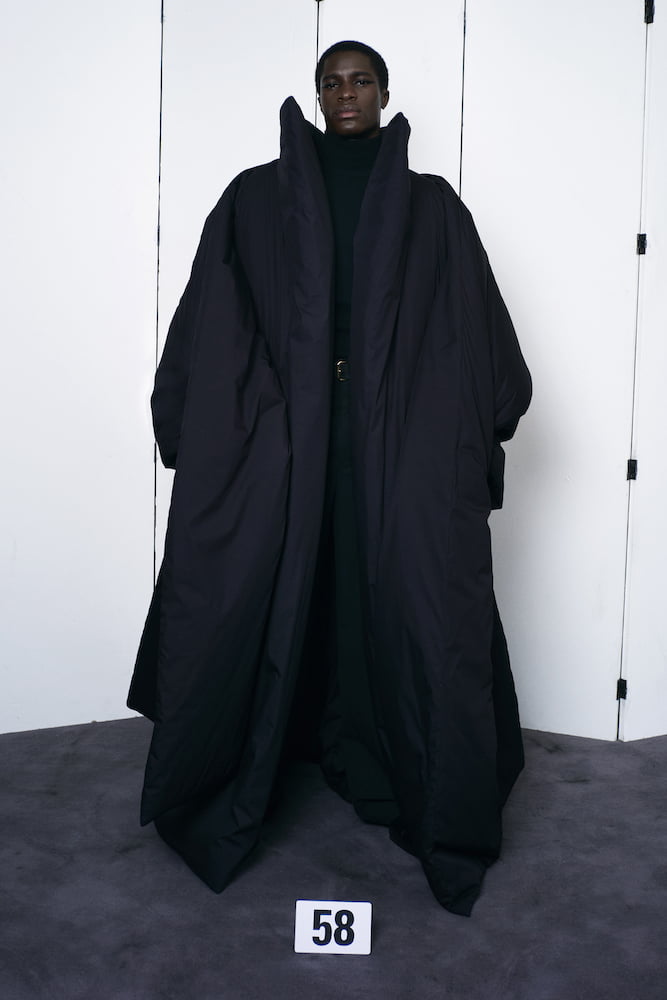 So who was this burly figure with head wrapped completely in a swathe of scarf? A security guard perhaps, called in to watch over the very important people viewing of the first Balenciaga Couture collection since the death of founder Cristóbal, back in 1972?
But then the hidden head joined others at the show. Welcome, Kanye West. KANYE? Really? Yes, indeed. The rapper-turned-fashion designer was one of the hot and hip front row, including Formula One driver Lewis Hamilton alongside François-Henri Pinault, CEO of Kering, with his movie actor wife, Salma.
It was a fashion moment, a historic debut, staged in the newly arranged Balenciaga salons and with a sense of a new dawn for couture of the 21st century.
Creative director Demna Gvasalia, whose career in Paris had started with disruptive brand Vetements, has made it to the height of the highest of fashion for Balenciaga Couture. 
"It was my minute of silence to the heritage of Cristóbal Balenciaga and also to honour the past and his legacy which is unique," Demna said, continuing: "It is also a moment of silence to just shut up for a minute – for fashion in general – and to look at itself in the mirror and to think 'What's next?'"
In this grand show, there were constraints – plays on male and female and high and low, meaning hefty coats with bold shoulders and grandiose portrait necklines scissored out of denim. The result was both bold and exceptional. 
"For me, it is a new era – the beginning of something different in my design career," Demna said. "Most people put me in a box as someone who designs hoodies and sneakers and that is really not who I am. For me, it was important to use this opportunity to show myself as a designer." 
This new way of presenting his look was to use little decoration but to trace the curves of the body. Or as Demna put it: "This is my way of making clothes – I am into less embellishment and more constructing around the body."
Just a few accessories joined the collection: Philip Treacy's UFO-shaped hats; and a scarlet carnation on every seat. It was a fashion moment. 
Photography courtesy of Balenciaga.