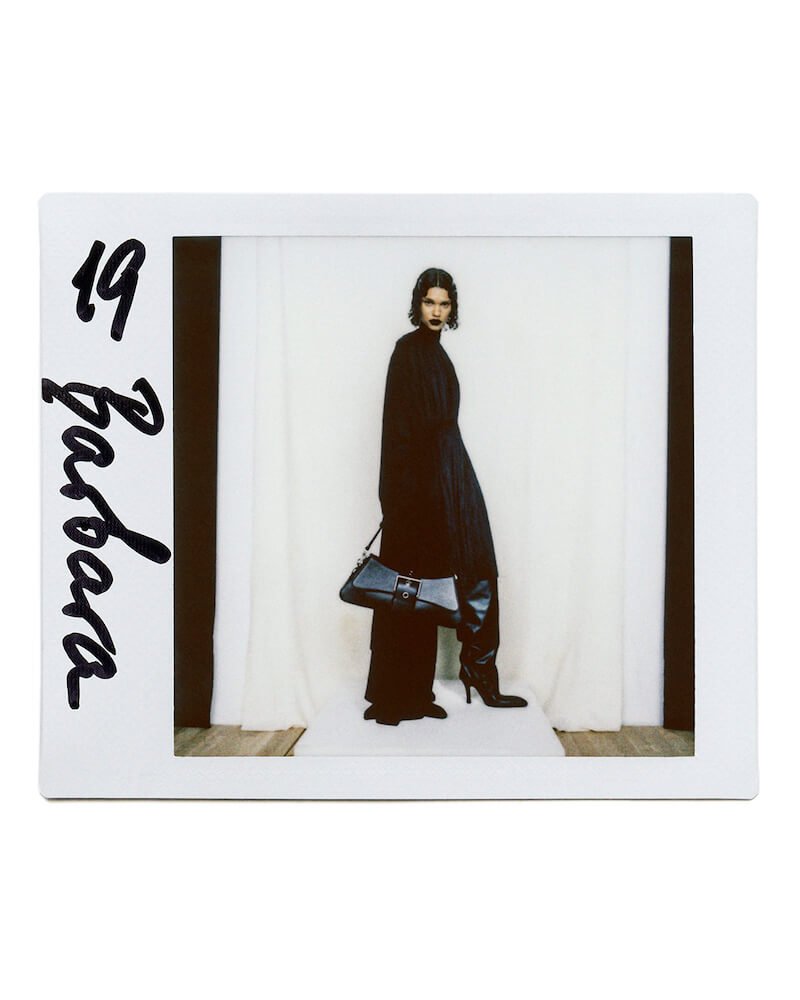 In 1968, Cristóbal Balenciaga – arguably the world's greatest couturier – hung up his design shears for good. When quizzed on the reason for his retirement, the fabled visionary famously declared "There is no one left to dress". But what if there was?
For his Fall 2022 collection, Demna – formally Gvasalia, who has pulled a Madonna and dropped his second name as a way of separating creative work from personal life – aimed to imagine what could have been, but never was. He set about concocting The Lost Tape: a fashion show that could've lived within Balenciaga's "forgotten years" – from its founder's death in 1972 to Nicolas Ghesquière's appointment as creative director of the house in 2002.
Calling upon filmmaker Harmony Korine, the pair stepped back into the late '90s, capturing the beautiful chaos of an era fuelled by Mountain Dew, MTV music videos and post-grunge angst. In a mock-up fashion show, models down champers and chain-smoke fags in a backstage scrum that could never exist in the Covid age, recalling a time "when clothing was alive with raw ideas", as noted in the press release.
Akin to cult fashion documentary series The Look, a grainy VHS camera swarms a bustling crowd outside the show tent, as spectators claw their way to grab an eyeshot of Naomi Campbell and NYC nightlife legend Susanne Bartsch. Inside, fashion critic Cathy Horyn sits front row alongside a cluster of goth kids with spiked up hair like Cynthia from The Rugrats. 
The collection itself brims with Demna signatures, cut with a new-found ease representative of the too-cool-to-care trends ethos that bookended the decade. Be it moody karate jackets fashioned from upcycled leather; fan-pleated frocks left askew; deconstructed tailoring and bell-shaped parkas with a detachable travel pillow at the neck. Pretty handy, no? Chalk that up slouchy, mall-goth denim, shrunken tees and Berghain-appropriate Excavator boots, and you have a nostalgic wardrobe that still feels very much of the now. (It's important to note that the collection was made up of 89.6% sustainable plain and printed ready-to-wear fabrics).
Demna is a certified time-traveller, often hopscotching between decades and unforgettable fashion movements with ease. Trumping and embracing trends in the same breath. The momentum that surrounds his Balenciaga doesn't seem to be slipping up anytime soon. After all, true cool never dies.  
Photography by Harmony Korine.