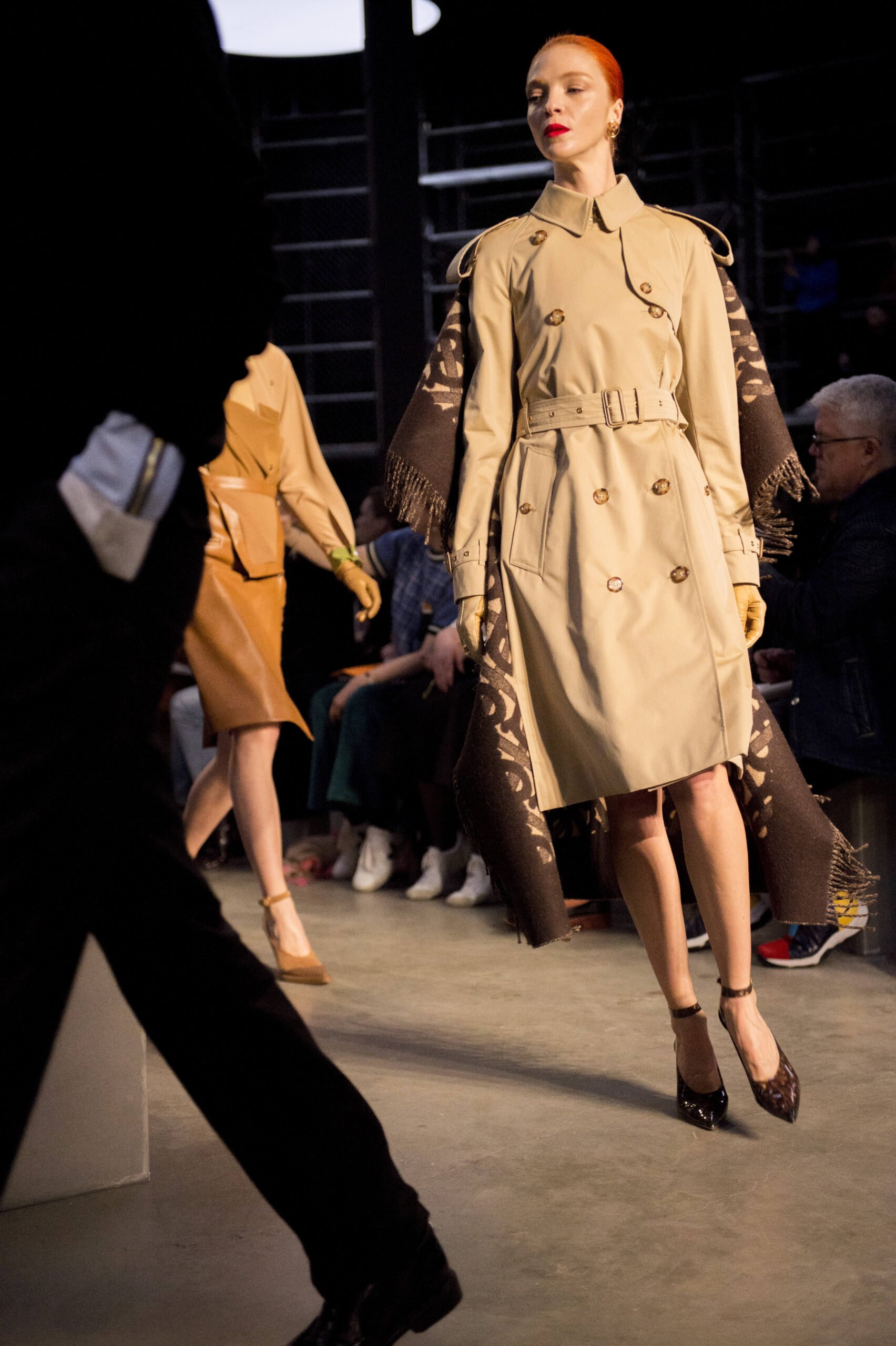 Riccardo Tisci's Burberry models strode down the runway with such speed and purpose you felt they had somewhere very important to get to. The future waits for no one. Especially in fashion. Tisci is fast forwarding Burberry into the 21st century where streetwear and luxury are happy bedfellows and beige is the new black. Inside the concrete confines of the Tate Modern's Tanks, Riccardo Tisci's vision for Burberry came into view. Like his debut, his second catwalk show had four distinct archetypes: Boy, Girl, Lady and Gentleman – with the kids kicking off the show.
The first look out was a girl in an upside down striped rugby shirt, worn as a skirt with her legs poking through the neck. Track tops and trainers featured heavily but Tisci played with the genre, taking the silhouette of a renaissance corset but crafting it in shiny tracksuit fabric. Football tops were elongated into cocktail dresses, spangled with crystal fringing and the hoods on lavish fake fur lined parkas extended into capes. For the boys quilted duffle coats, leather track pants and Union Jack socks. In contrast, the grown-ups wore sharp beige tailoring, knife pleat knee length skirts and deconstructed trench coats.
Tisci played up the British duality of bourgeois and rebel by showing the same collection in two opposing rooms, with two bespoke soundtracks by M.I.A. One room was formal and wood panelled, the other, lined with scaffolding over which youths in non-branded grey marl tracksuits and hoodies swarmed, watching the proceedings below like the crowd in Mad Max Beyond Thunderdome. At the end of the show their cheers raised the roof. Burberry gets the youth vote.
Photographs by Jason-Lloyd Evans.