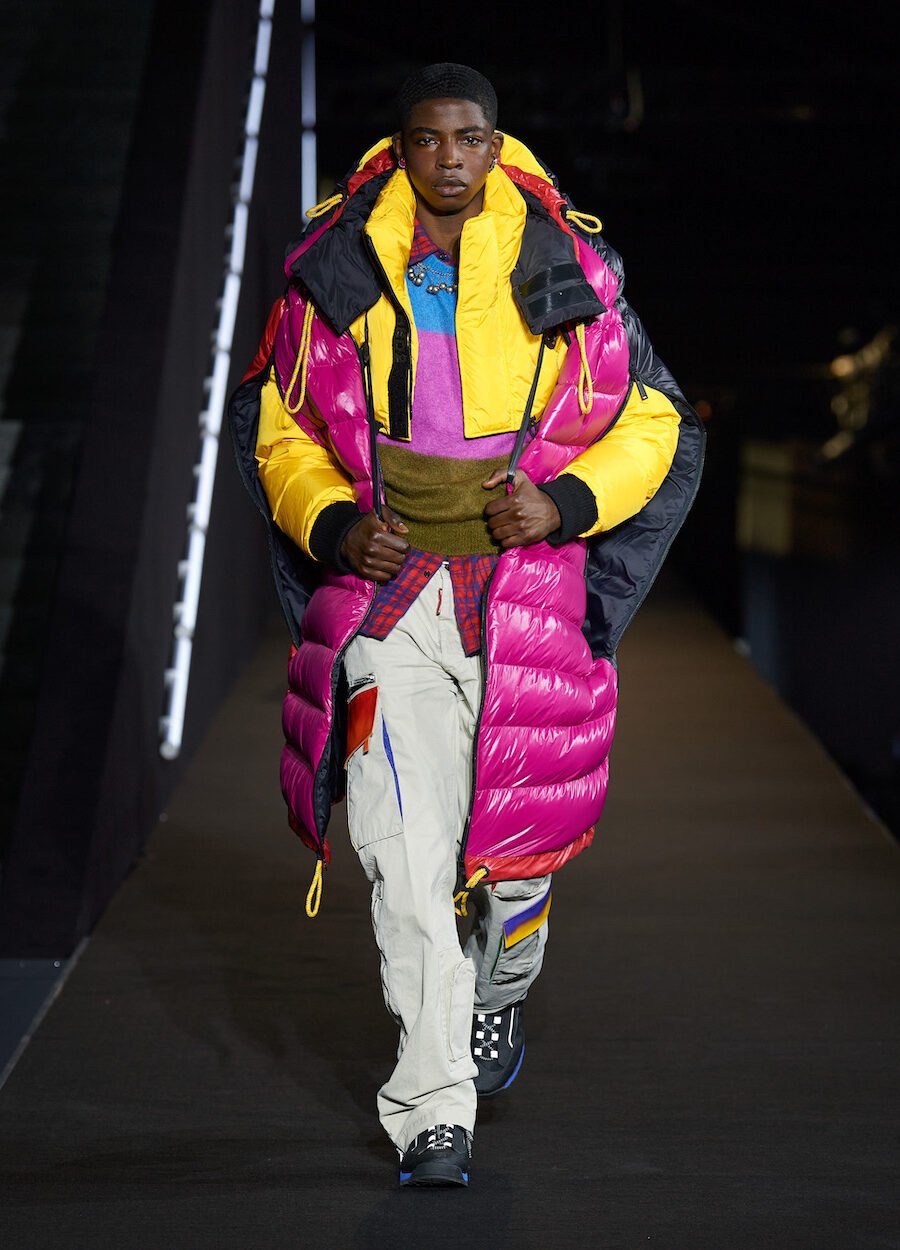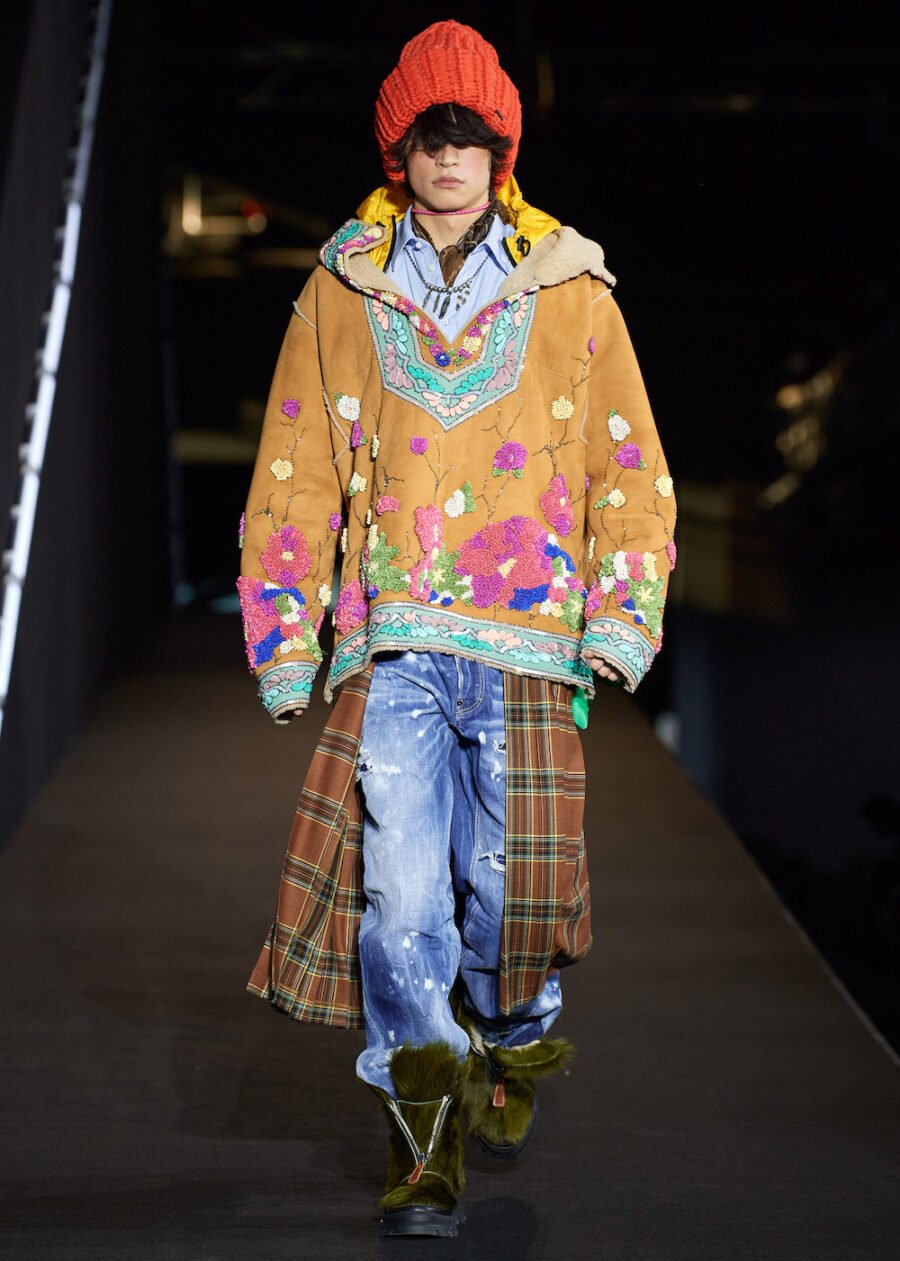 Ain't no mountain high enough for Dean and Dan Caten. The Dsquared2 boys are done with dressing up for the living room. It's time to get back out into the open. Mother nature is calling. It was their first in-real-life catwalk since the pandemic began, with the twins scaling a mountain of a set (quite literally) to thank guests for coming out to the show. "It feels great to be back, we're alive, we're excited, we're nervous – but that's just the way fashion is meant to be," they said.
The effervescent nature of Dsquared2 wasn't lost through the pandemic – the brand's films were always fun and youthful. Though nothing quite compares to a proper Dsquared2 show. Guests – including star footy player and brand ambassador, Zlatan Ibrahimovic – perched on stacked suitcases as models began their voyage. Hiking garb came in euphoric proportions, shapes and hues to master a travelling uniform with a kick. Whether that was frame-swallowing puffers with detachable sleeves and backs; techy cargo trousers worn under hiking harnesses; blankets-cum-coats piled upon each other in clashing patterns; or anoraks and Bermuda shorts frosted with sequins of all colours.
Amongst the zingy-ness of it all were plenty of really great pieces. Rubber parkas were ace, as were fuzzy hiking boots and supersized backpacks made with Italian heritage brand Invicta. The Dsquared2 wardrobe has reached new heights.
Photography courtesy of Dsquared2.