Emporio Armani: Menswear AW20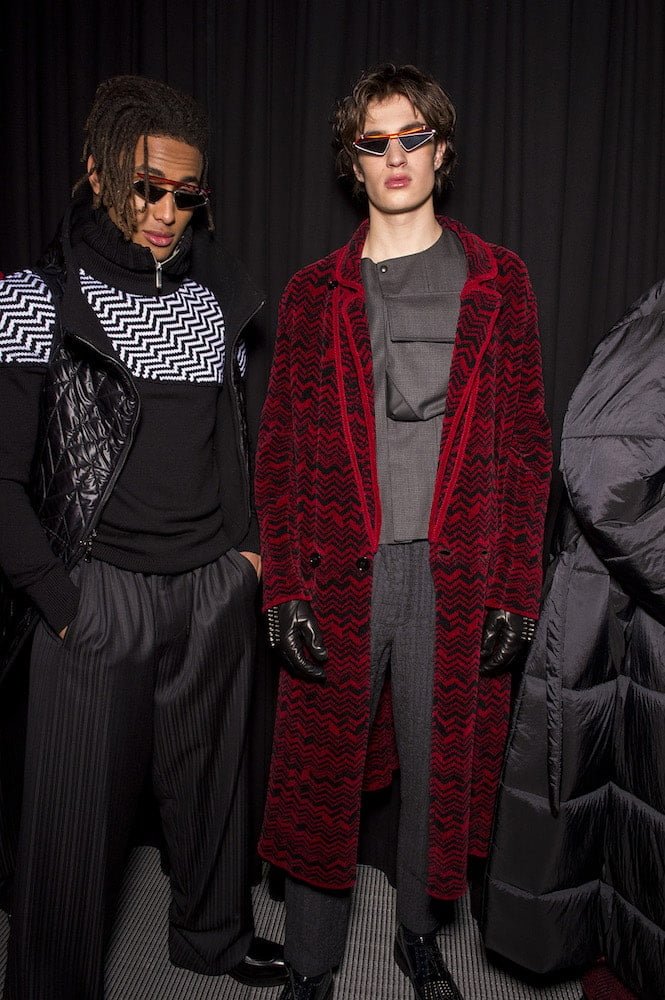 "This is a sporty way of dressing, with an air of courage," read the Emporio Armani AW20 show notes, perfectly encapsulating what the line is about. A sportswear sensibility heightened with modern designs that are all about the style of tomorrow. Rarely referential of the past, the Emporio Armani line is an opportunity for Giorgio Armani to explore the casualness to its limits. But don't expect just tracksuits and hoodies. The Italian everyday also includes a whole wardrobe of suits, knits and powerful outerwear including puffer jackets and coats, all completed with a selection of statement accessories. 
There were some new silhouettes for the house too. Focusing on the extremities, the looks ranged from micro, cropped jackets to super-maxi knits and puffers, all worn with wide-legged trousers for that sleek look. The volume grew too –  this guy allows for the fabric to dictate his silhouette. In fact, the collection was all about the textile; every cut present to allow the material achieve its maximum impact. Metallic, lurex-like suiting served evening wear realness, proving that Emporio Armani is way more than just a sportswear line. For the final section, with "SAY YES TO RECYCLING' emblazoned all over the screen, Mister Armani showcased a range of boxy black looks with graphic lettering all over in the debut of R-EA, an environmentally-conscious capsule collection of of garments made in recycled, regenerated and organic materials dedicated to a better tomorrow. 
Photographs by Jason-Lloyd Evans.