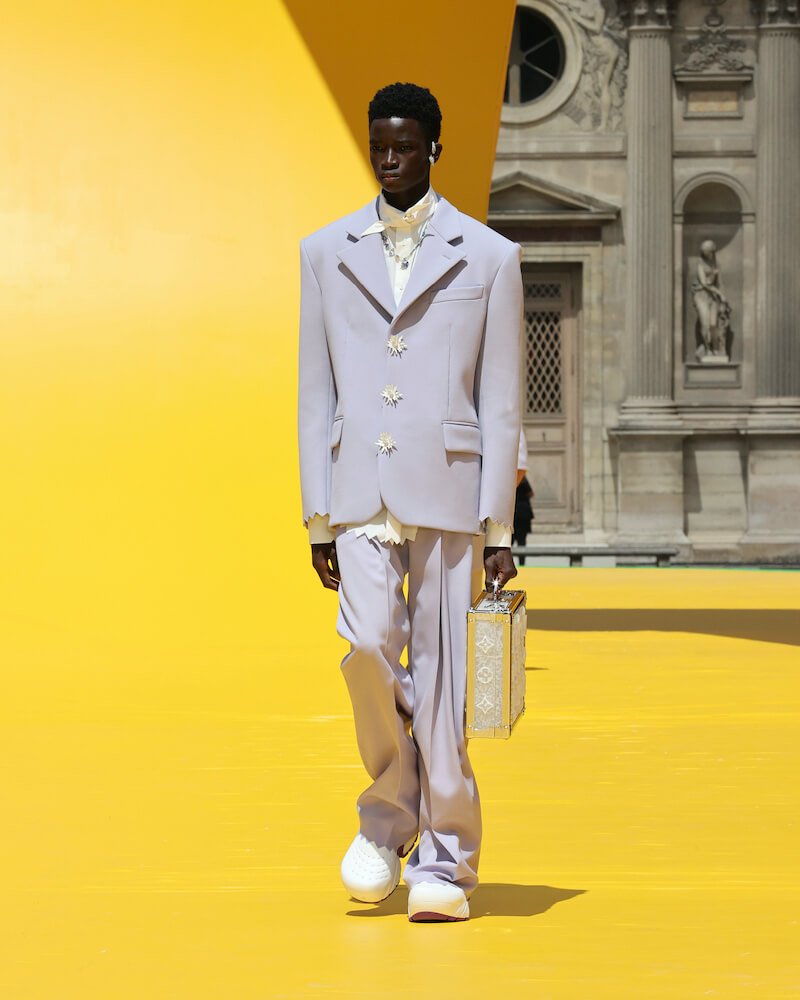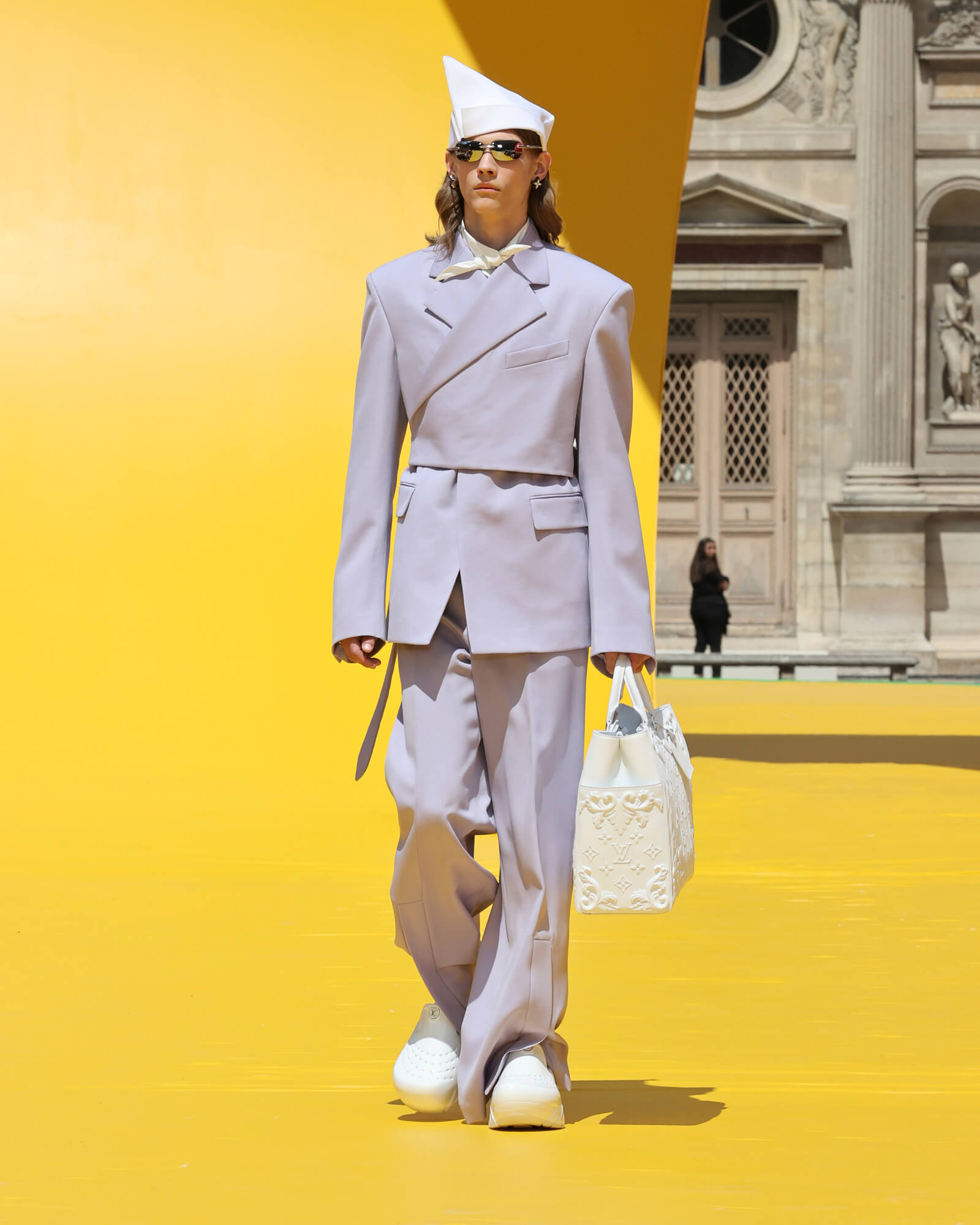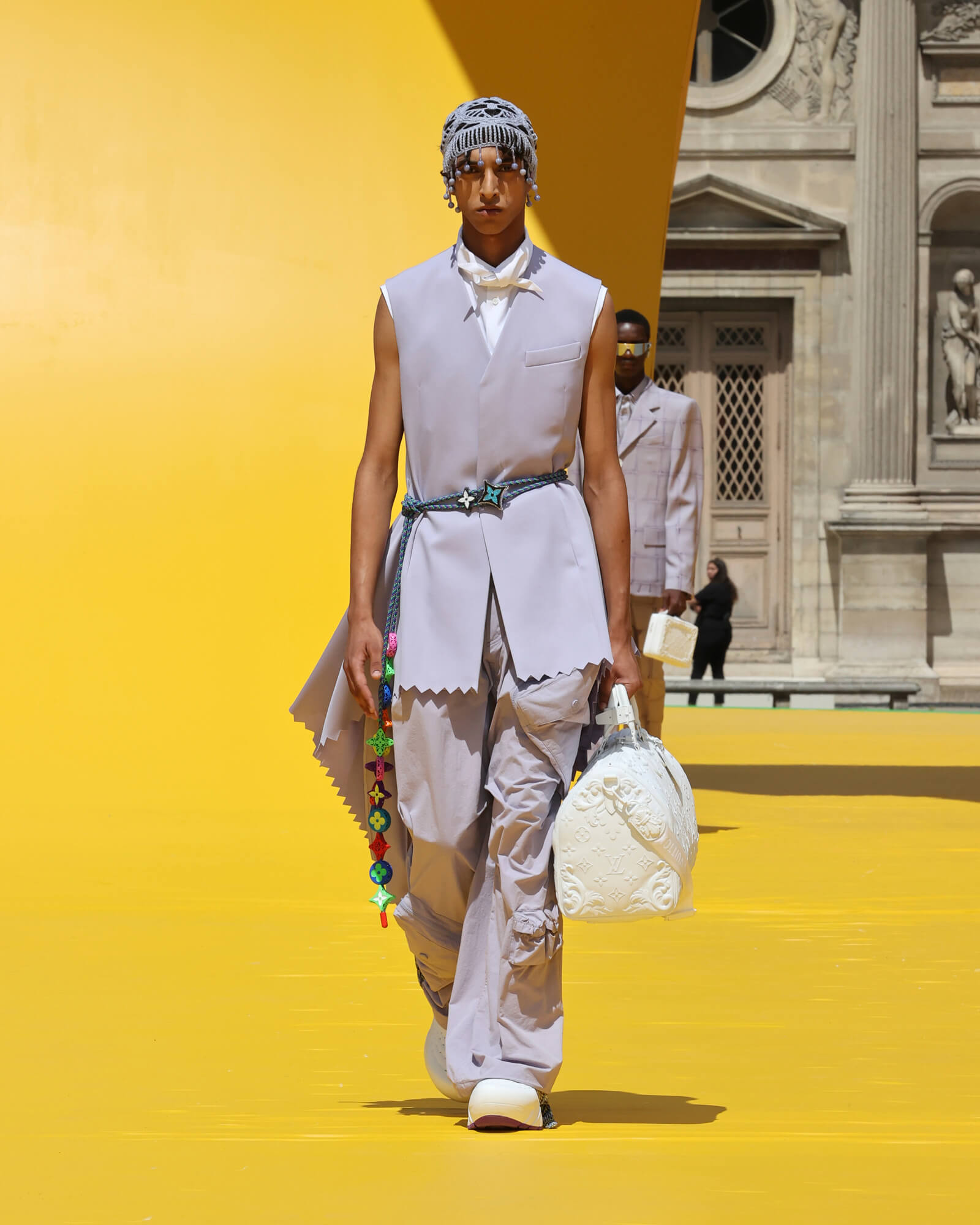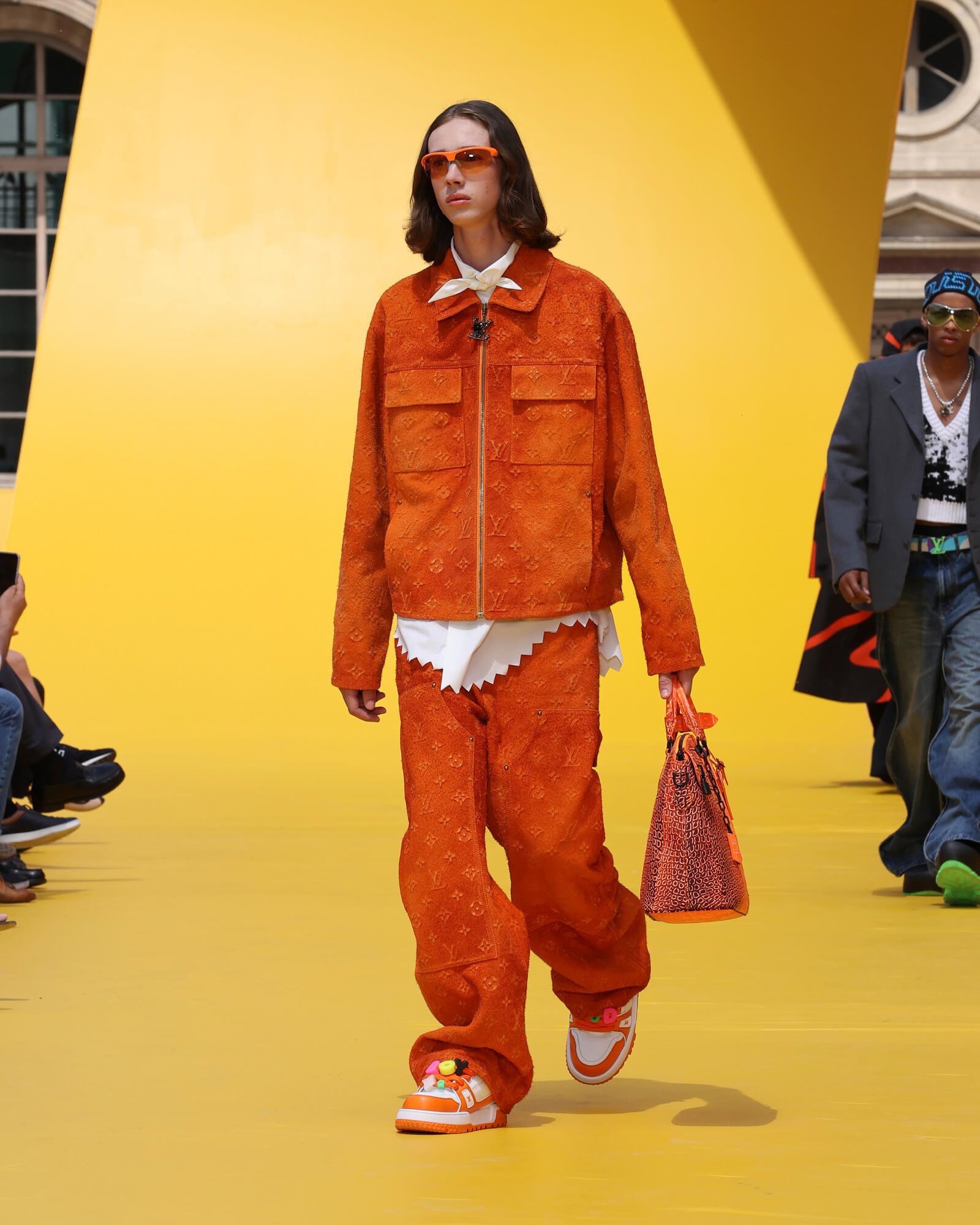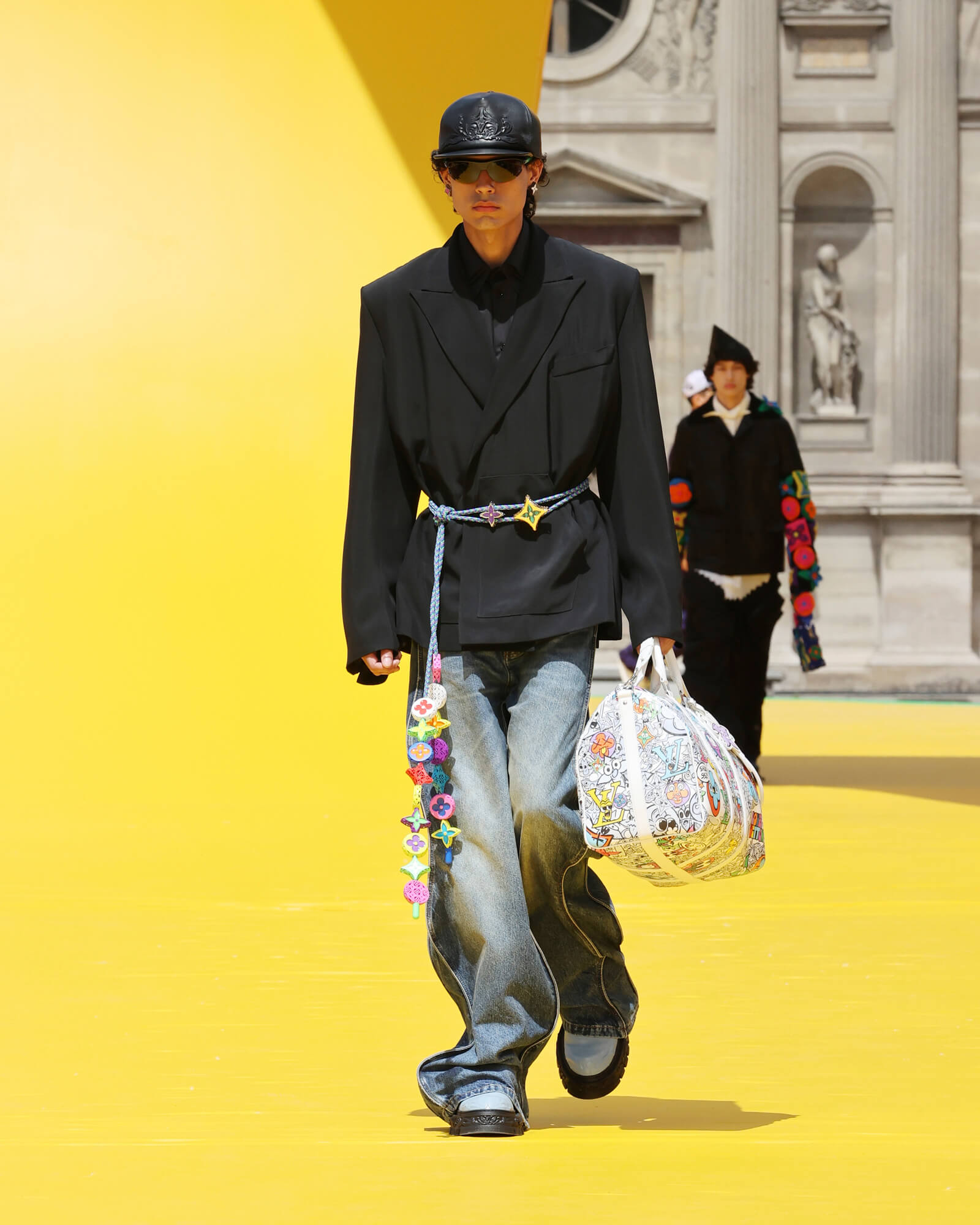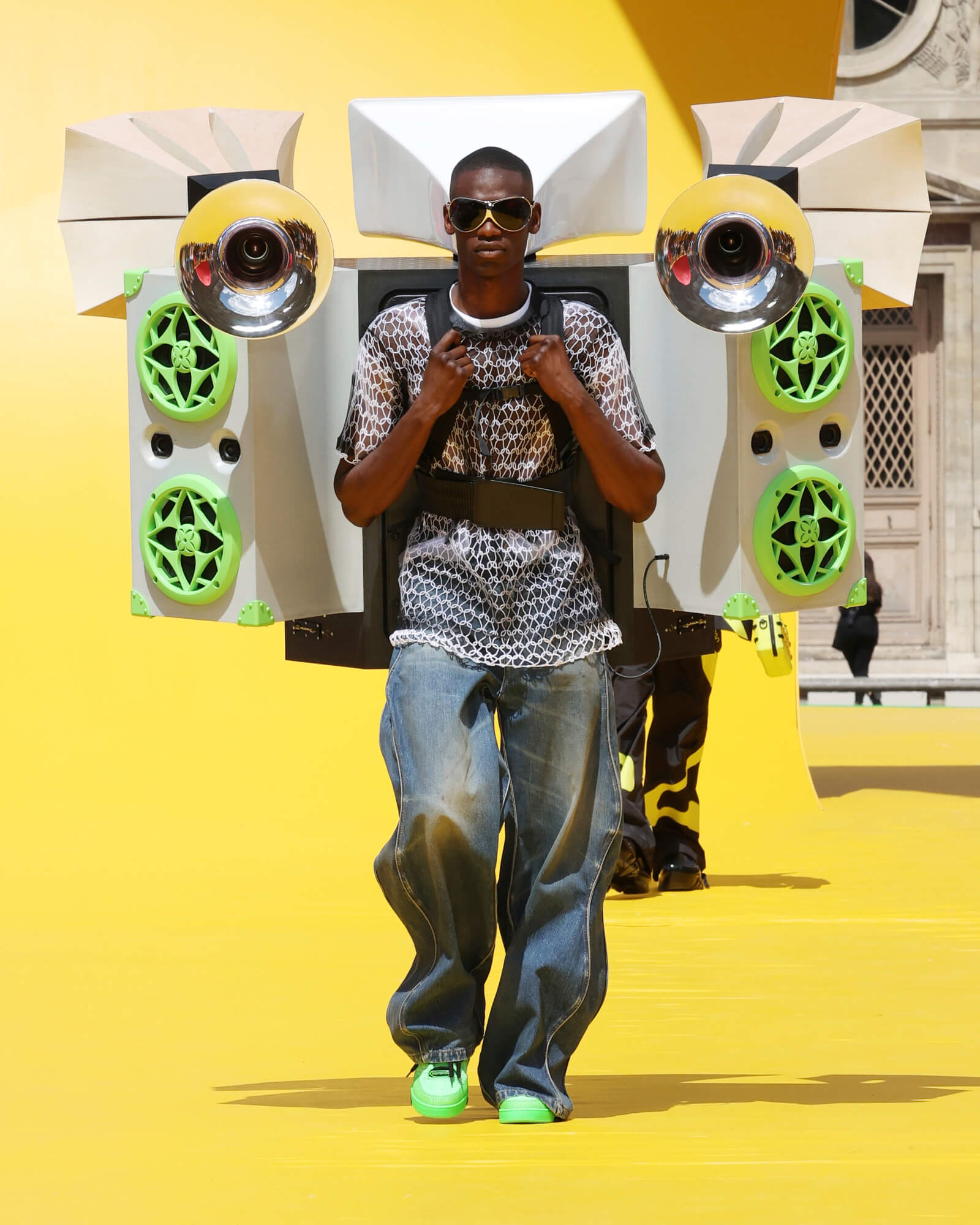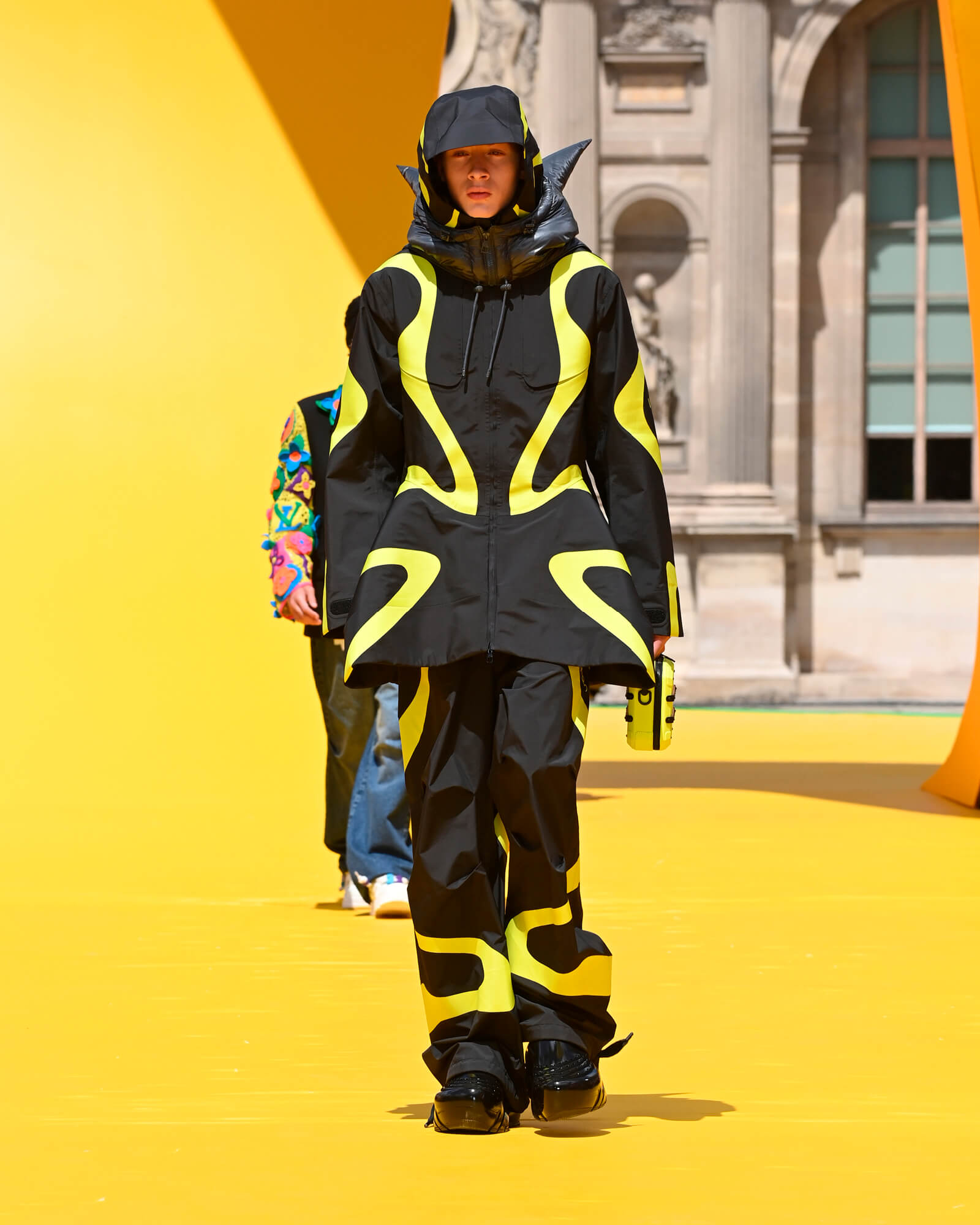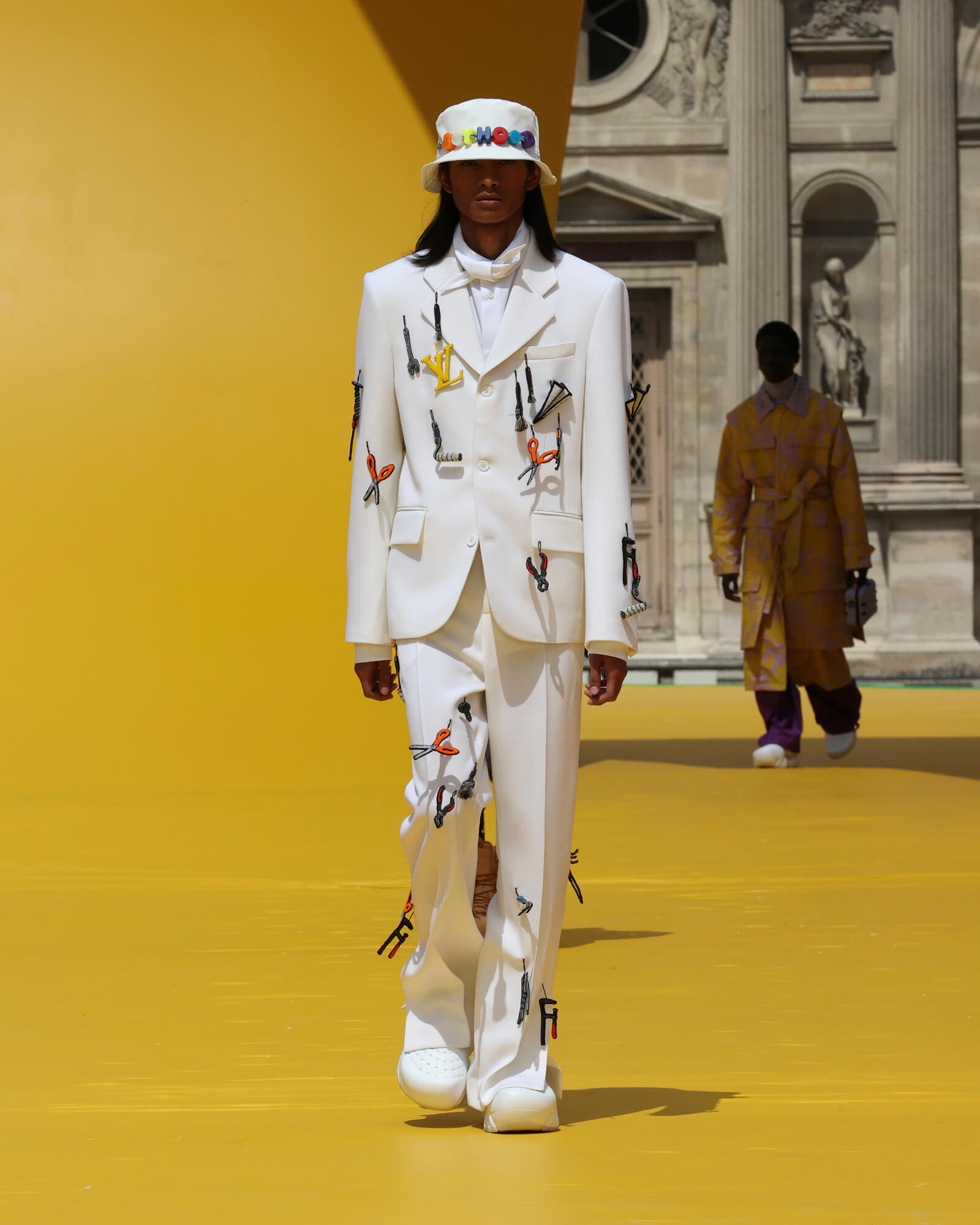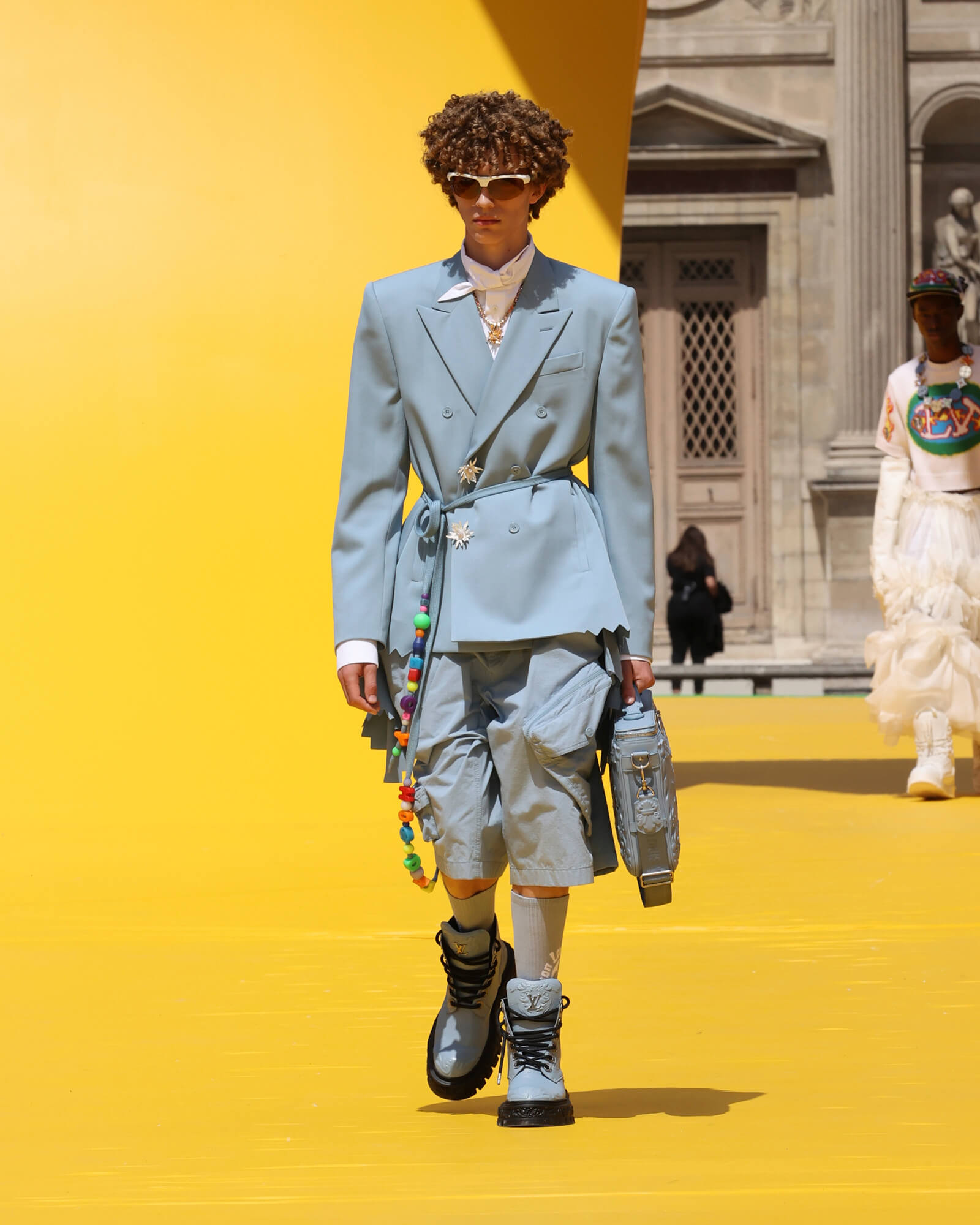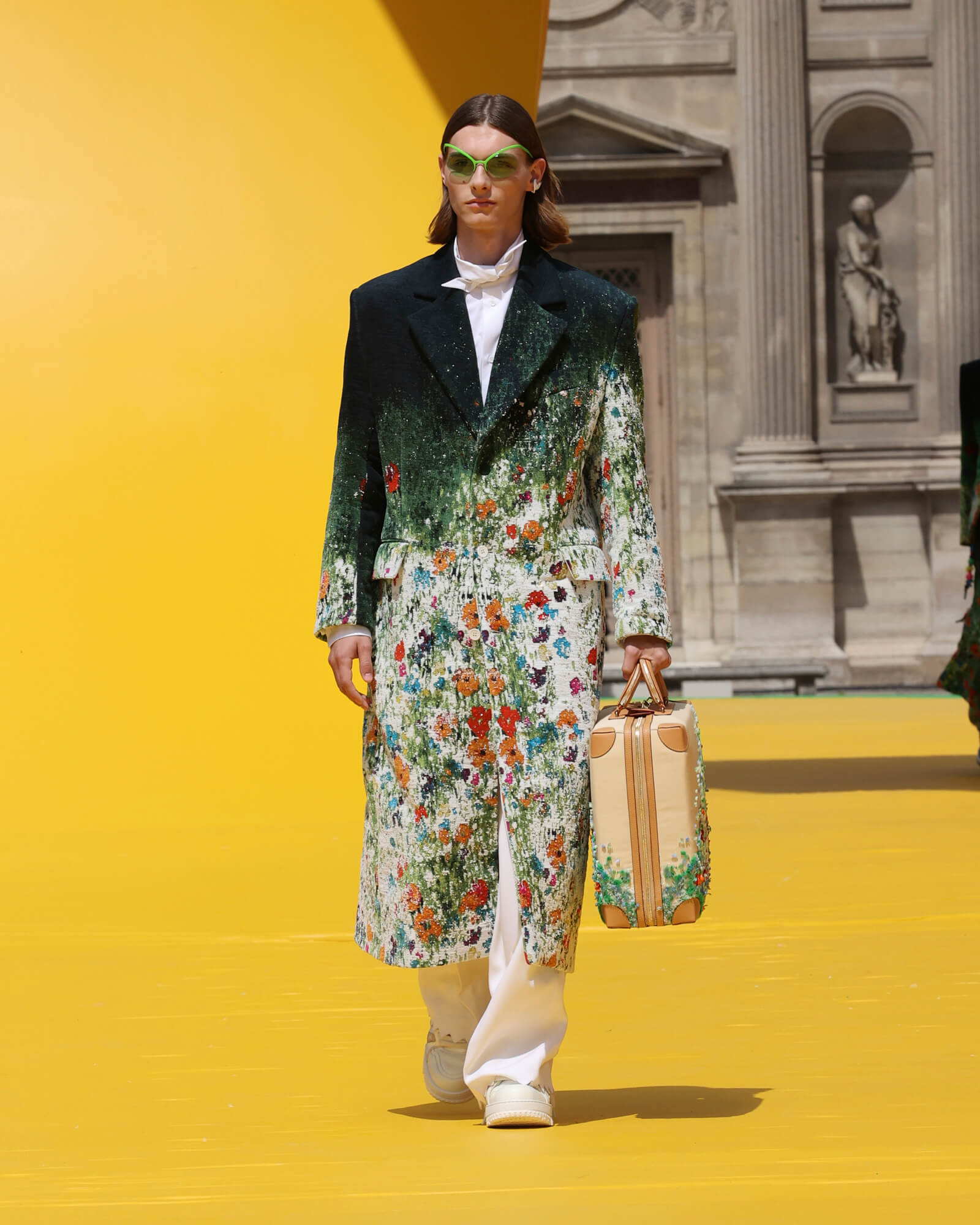 "Long love Virgil," sang Kendrick Lamar whilst wearing a crown of thorns, as the Louis Vuitton atelier unveiled its first full menswear collection designed without Abloh's input.
The untimely death of any artistic director could leave even the biggest luxury players in a state peril. Yet the monumental influence Abloh had on his team allowed the house to create a collection which celebrated the legacy of one of modern fashion's most revered creatives. Not a retrospective of such, but building on the codes of imagination and boyhood that Abloh so cleverly defined.
It began with the set. A supersized playground dotted with XXL balloons, in the Louvre's courtyard. It resembled the Yellow Brick Road: a path to bigger and brighter things that Abloh borrowed from the Wizard of Oz to guide his own design mentality. Soon came flag wavers, followed by a full marching band which had flown over from the University of Florida for the occasion.
All of Abloh's signatures were on display: broad-shouldered tailoring in vivid hues and prints, patch-laden varsity jackets and denim in playful proportions. One suit came littered with a Halle of paper planes, and a model twosome both carried giant soundsystems as backpacks.
You could feel Abloh's energy in these pieces. Be it leather jackets with crocheted sleeves featuring the Louis Vuitton flower print, or the closing procession of looks that dazzled in embroidered fields of flowers.
The mood was not sombre, but celebratory. Following the marching band, models closed out the show carrying a rainbow flag resembling the catwalk which christened Abloh's tenure at the brand four years ago. As the Louis Vuitton team took to the catwalk hand in hand, they were the embodiment of Abloh's lasting legacy.
Photography courtesy of Louis Vuitton.