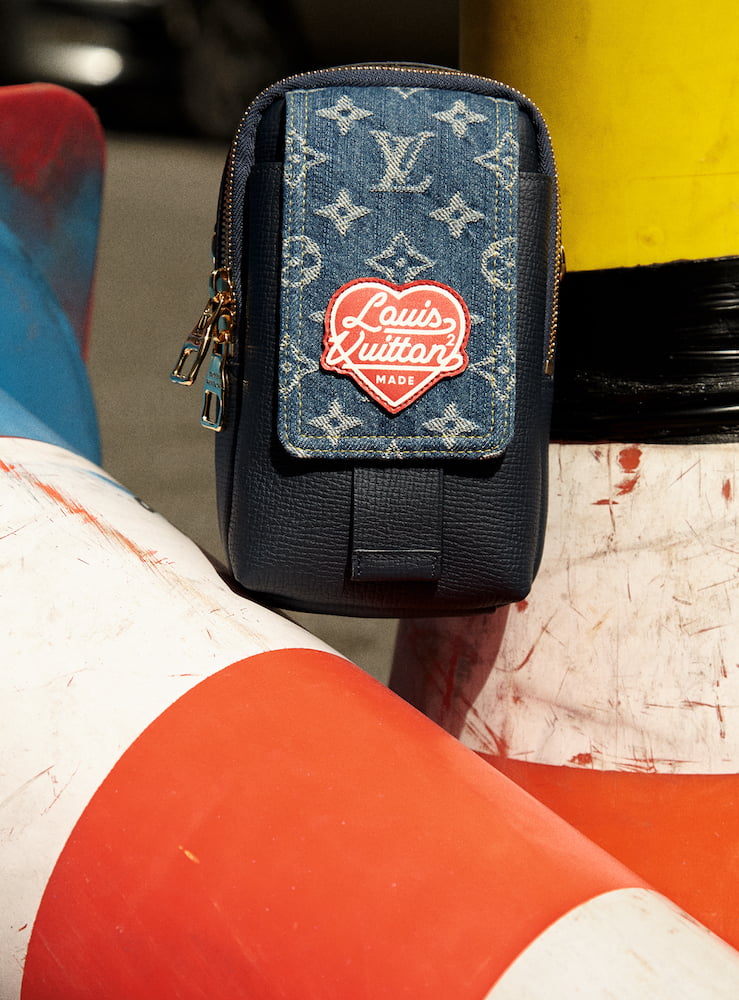 Louis Vuitton's Virgil Abloh has teamed up with the Tokyo-based fashion titan – and new creative director of Kenzo – Nigo for a collection that nods to the latter's style growing up in Japan.
The collaboration between the two streetwear giants is built on the concept that "one idea can co-exist with another," fusing Nigo's disruptive takes on subcultural dress with the codes of the Louis Vuitton house.
Abloh and Nigo have known each other for over 15 years, first connecting when the latter was at the helm of A Bathing Ape; the label he founded in 1993. LV² (pronounced 'Louis Vuitton squared') is the pair's on-going collaboration, which happens to be Abloh's first collaboration since joining the house in 2018.
Captured here inside Issue 54 of 10 Men, photographer Joseph Molines takes the collection to the streets of Paris, where the pair's playful accessories come laden in cartoons inspired by Nigo's youth – available to shop here.
Photography by Joseph Molines, styled by Sophia Neophitou. Taken from Issue 54 of 10 Men Magazine – BOLD & BEAUTIFUL – order your copy here.