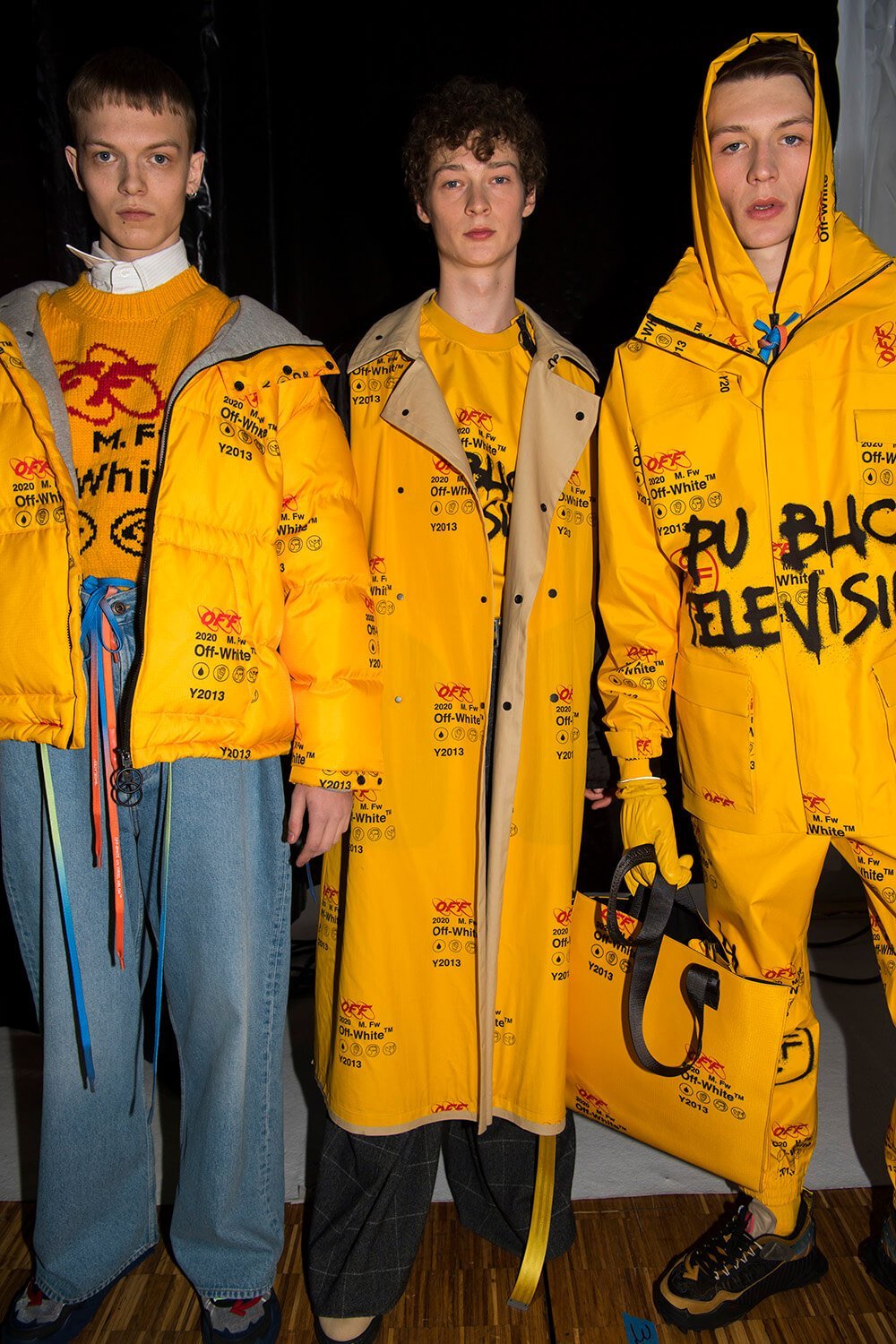 Virgil Abloh is prolific and successful. His designs for the Louis Vuitton spring menswear collection have, reportedly, already sold 30% more in the first 48 hours in-store, than the brand's Supreme collaboration did in 2017. Abloh's tenure as menswear creative director of the French house is clearly working well. This morning's show, the latest for his "other gig", Off White looks set to be a sell-out, too. Set around a makeshift grassy mound staged with concrete-like building foundations in the basement of the Carrousel du Louvre, models walked by in huge jeans.
The front and back of some were joined together, with raw seams, as if fashioned on a handy Singer, backstage. On purpose, of course and part of the designer's approach to his "new luxury". Perfection? Yes, but not always. More tailoring: traditional wool checks came cut as streetwear archetypes – those wide suit trousers, the same pattern as those brilliant humongous jeans. This is the next step in Abloh's "luxury streetwear" revolution. A blend of traditional and new with street. The yellow fabric Off-White belts, which have become calling cards for the cool, cinched the same wide trousers.
But question, were those resulting fabric folds around the waist, created by the tight belts? Or were they already sewn in? Details! He always sees the details. A half-check, half-office-commuter-blue jacket was super. Abloh riffed on contemporary American culture throughout: a handful of models wore football helmets. The collection spoke of after-the-match fun and games on that grassy knoll near school, where the cool kids hang out. And, of course, all their clothes and styling tips. He's on top form.
Photography by Jason Lloyd- Evans.