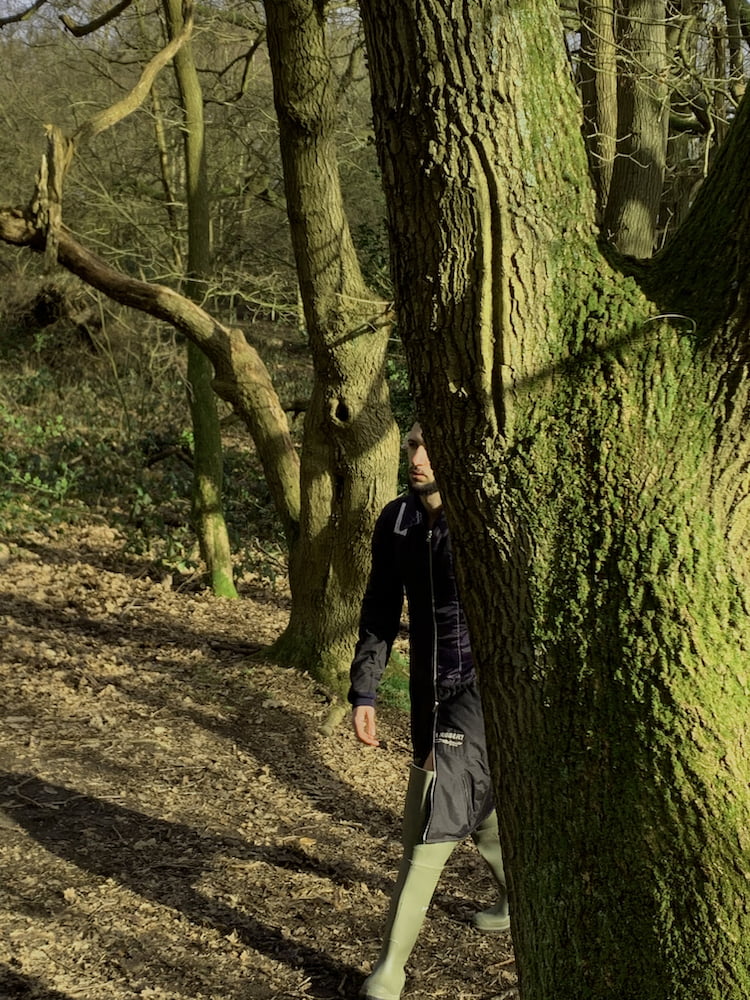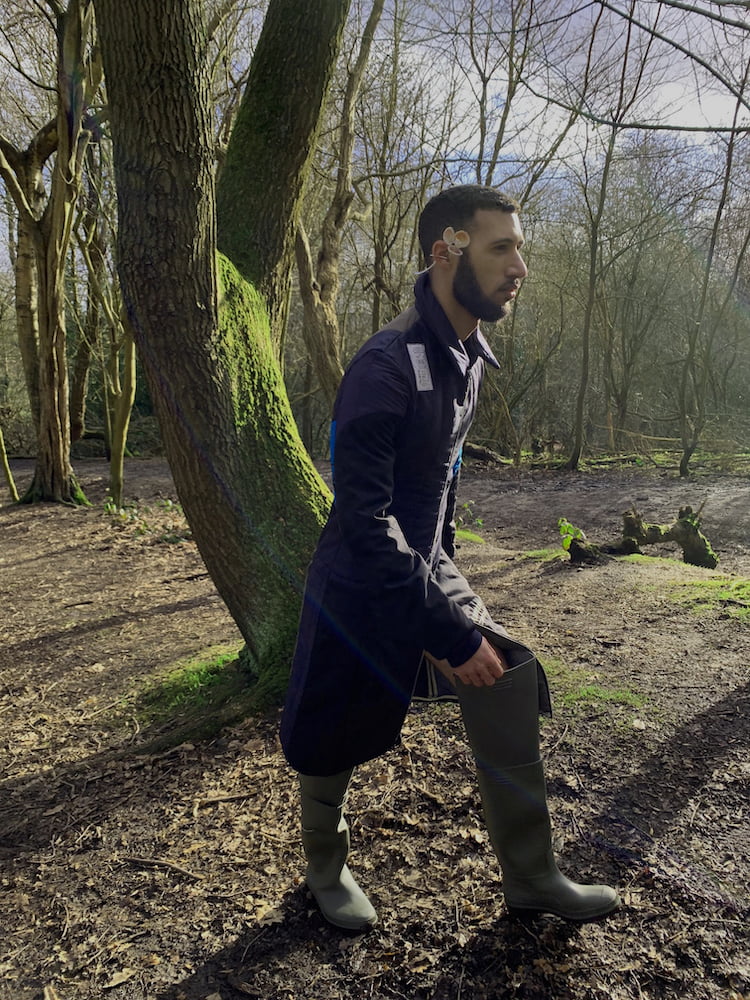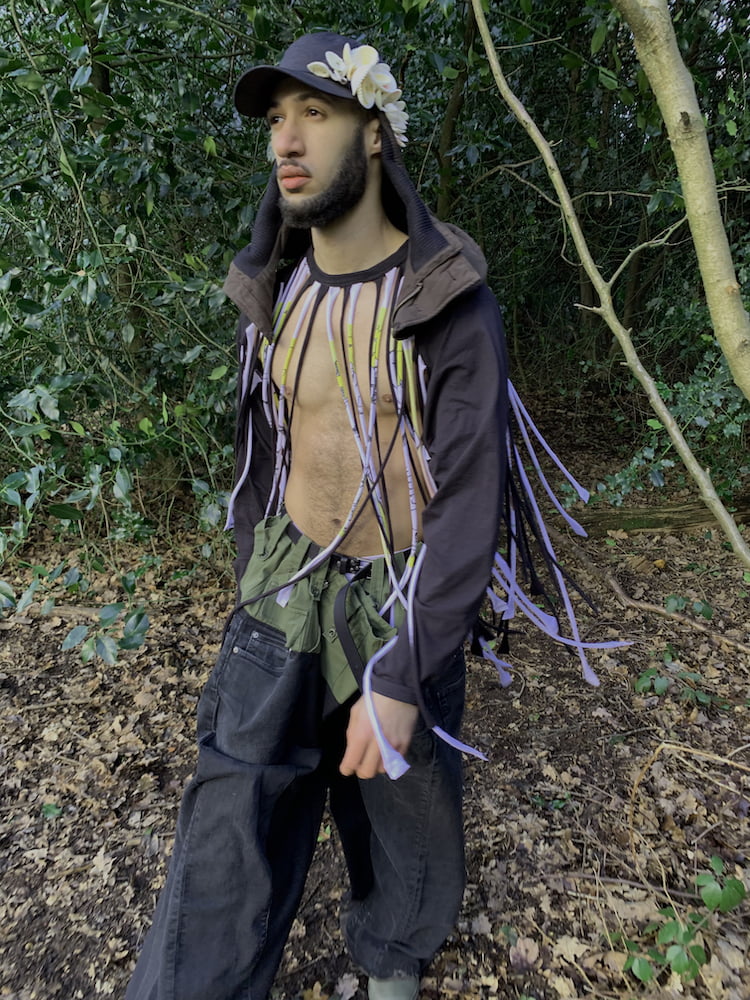 How do you make a digital fashion presentation breathtakingly poignant? Per Götesson answerd that question with a short film entitled Piece by Piece. As the narrative unfolds we follow a lone man (DJ Visionist, who also provided the soundtrack to the film) through the bright wild woods. At first, he wears nothing but army trousers merged with distressed denim. His chest is unclothed, but as he ventures forward, we see a red-panelled bomber jacket hanging from the knot of a tree that he eventually uses to cover himself.
He continues, wandering in a way that seems aimless, yet the man carries himself with poise and self-assurance toward the next item. Eerie instrumentals rife with synth sounds and breathy fragments overlay as he walks, now clad in a deconstructed Royal Air Force jacket. Transitioning frames morph into various looks taking us on a journey posing as an exploration of the fragility of masculinity, through the lens of a focused collection of demi-couture pieces. Think innovative t-shirts fashioned from free-hanging band tee strips, double-pleat tailored trousers merged with denim, and knit balaclava-style bonnets.
This season Götesson has veered away from his usual denimwear, opting for elegant outerwear, utilitarian threads and sharp silhouettes. With sustainability rooted in the brand's DNA, each garment is spliced together with pre-existing garments. A collection based around collage, voluminous bombers, Air Force linings and army trousers is layered together, prepared to send us on our own venture through the natural world. It's a playful exploration of masculinity and memory, be it by the experiences embedded in already-made garments, or the Swedish designer's own recollection of previously composed work.
"I wanted to create a hands-on collection of demi-couture pieces, exploring the memory and meaning that's in pre-existing clothes. Each piece is unique, merging together garments and revealing the fragility within masculine shapes," says Götesson. The seashell embellishments appearing throughout are crafted by Götesson's partner Husam El Odeh to add another layer of memory, reflection and a sense of sensitivity.
Photography courtesy of Per Götesson.