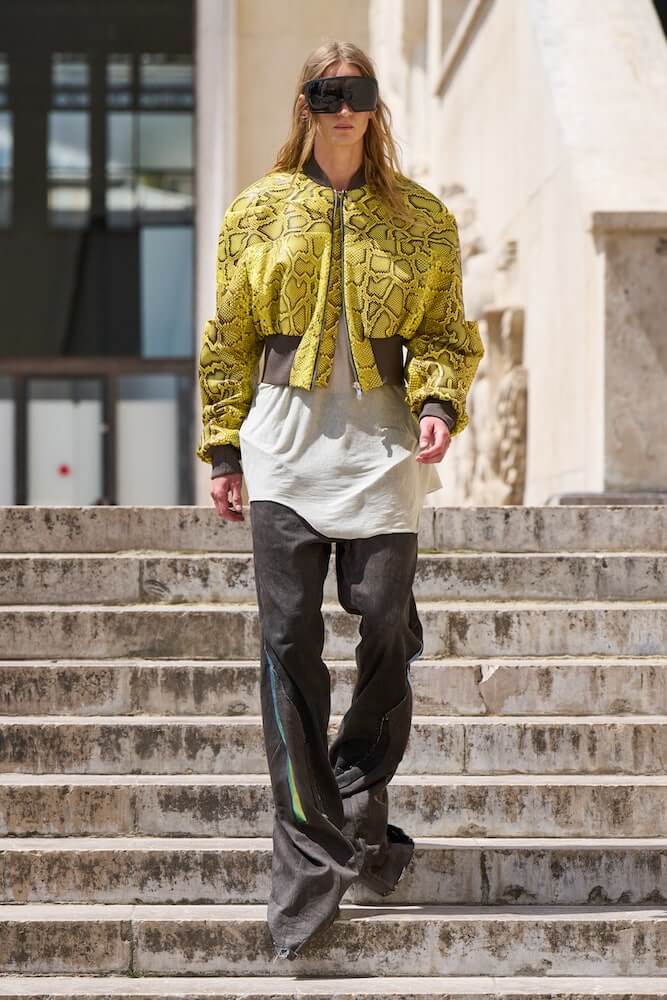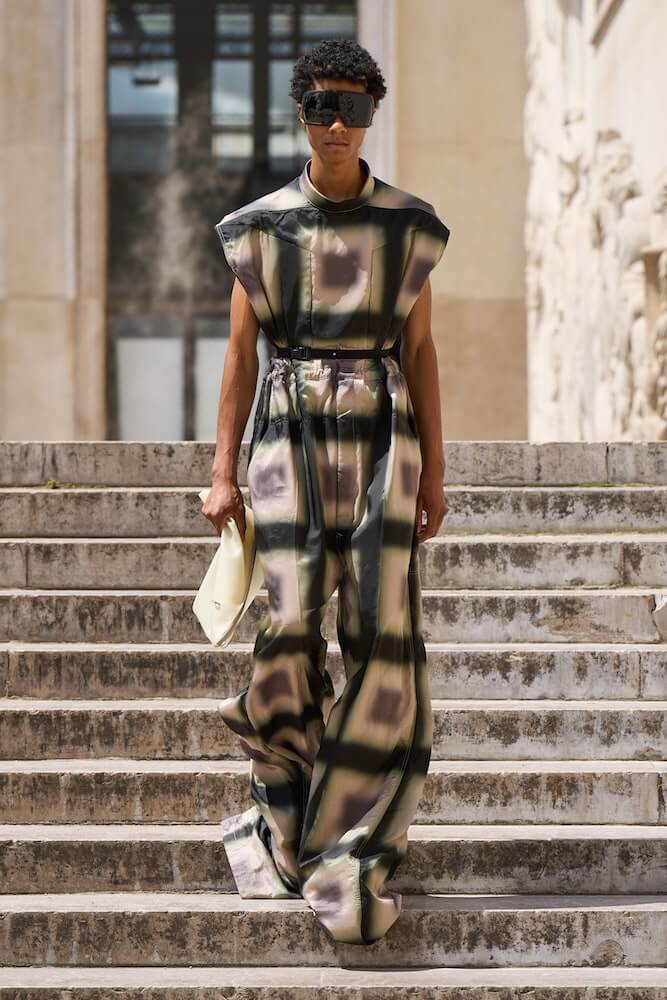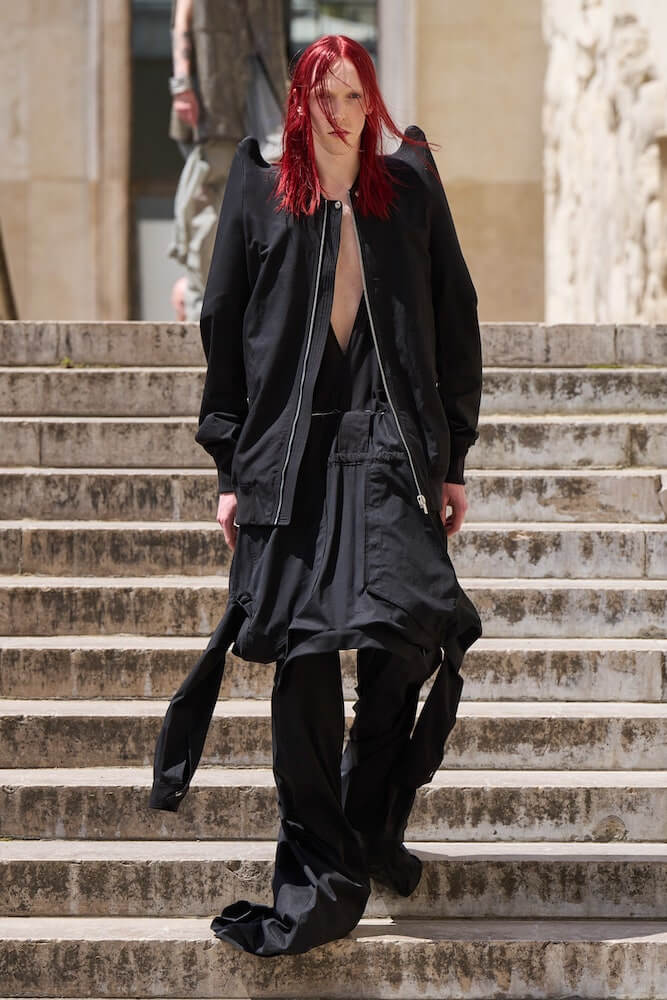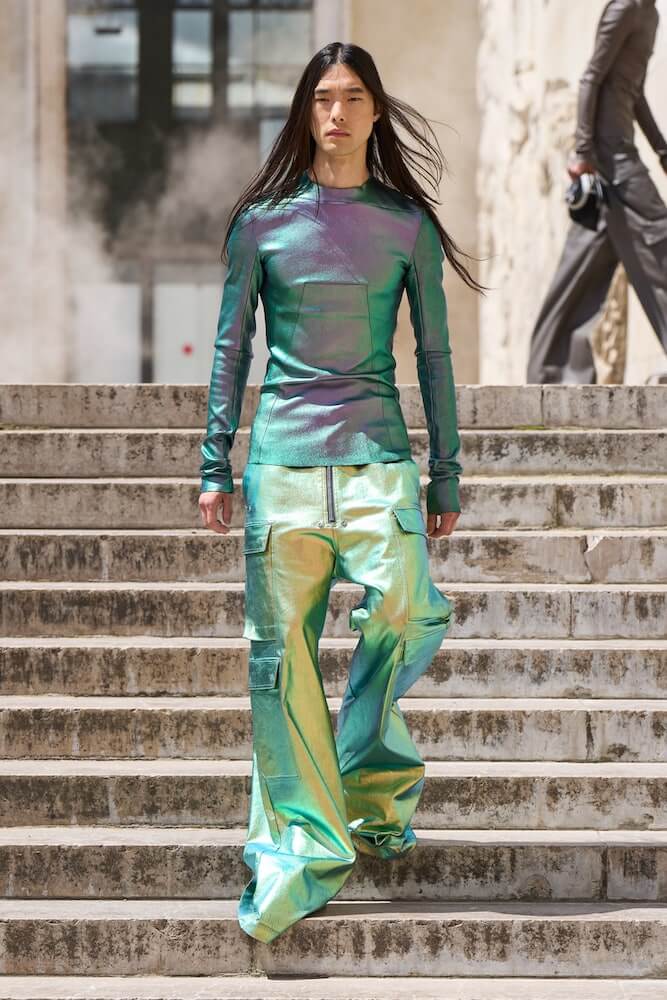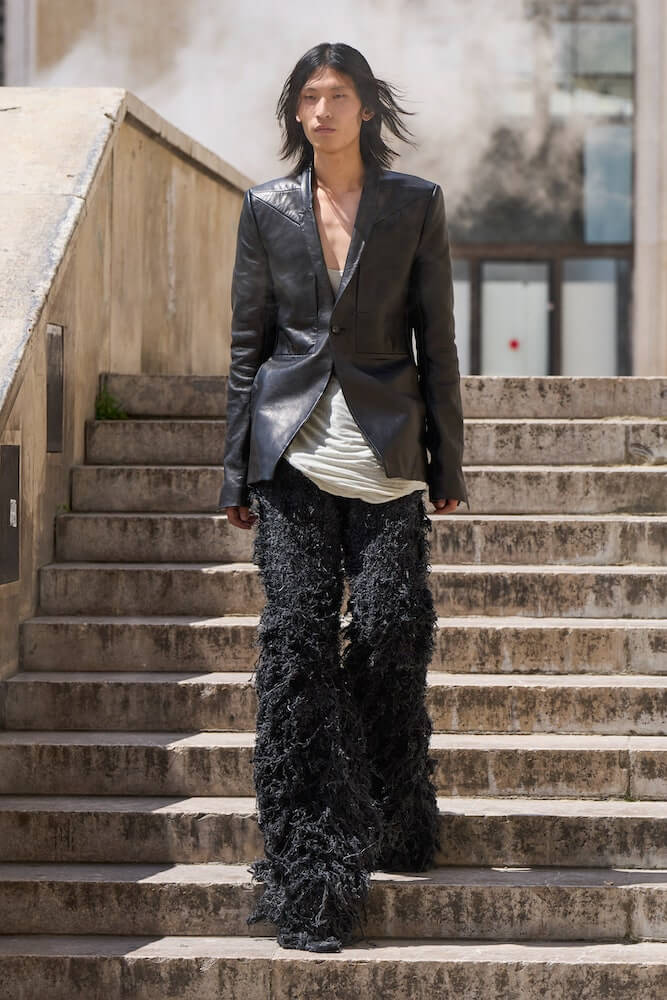 Paris was burning yesterday. The weather was borderline unbearable at points and the afternoon began with three orbs of fire hoisted up by crane before being dropped into the Palais de Tokyo fountain, all to a soundtrack of audible gasps from a Rick Owens audience who watched on in awe.
Fashion's certified king of darkness was thinking of the apocalypse: the three orbs were crashing suns. War, toxic internet environments, and a wealth of daily anxieties pushed the designer to begin crafting a disciplined wardrobe. This is Owens we're talking about, so don't be expecting refined minimalism here. All his dramatic cuts and outlandish silhouettes were true to form, now fashioned in specialist fabrics like sheer viscose, ripstop nylons and artisanal denim made with Parisian label Paradoxe. One particularly fascinating transparent fabric peppered throughout was in fact leather, which had been treated with glycerin during its tanning and air-drying process, giving a semi-opaque finish.
The shapes were dramatic and long-lined, pulled tight to the body or swollen into XXL proportions, like the supersized anorak @ludovicdesaintsernin wore with cartoonishly long sleeves. Or the couture-like dresses draped in netting, inspired by tulle flyproof robes Owens saw on a recent trip to Egypt.
What was most surprising, though, was an introduction of vivid colour, be it hot pink, highlighter yellow or an iridescent green reminiscent of a June beetle's shell. It could only be Owens, a designer who's defined a new generation of goth dressing, that could make dressing up for the end of the world feel at points bright and beautiful.
Photography courtesy of Rick Owens.