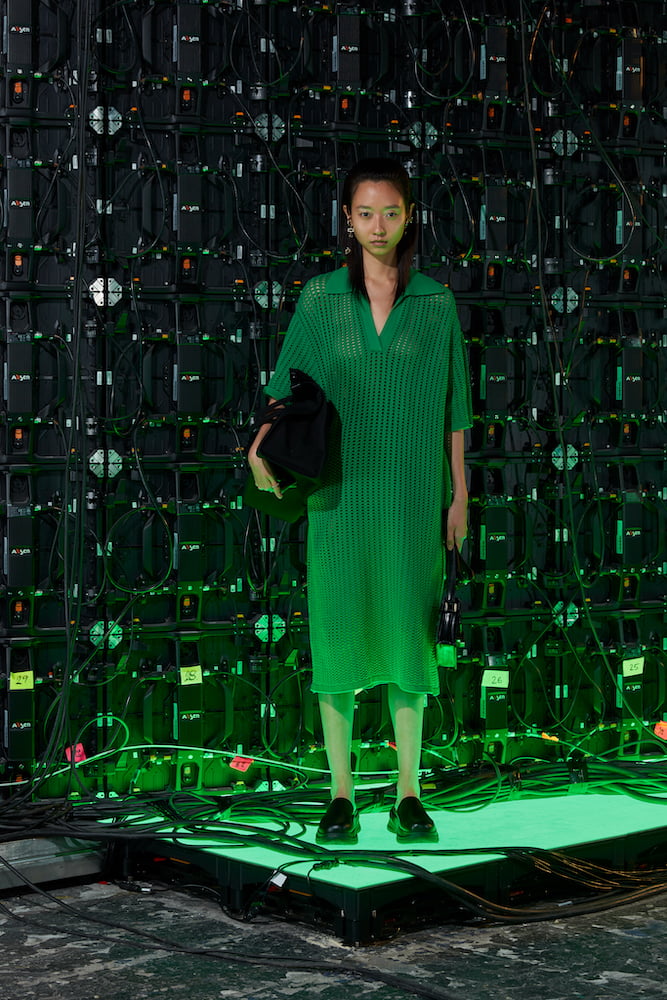 South Korean designer Woo Youngmi calls on a search for light during a slew of dark times with her latest co-ed collection, La Belle Ėpoque Is Now. Taking inspiration from Julian Barnes' historical book set, the designer searches for the desire to escape and explore. This time around the designer presents 43 looks, continuing her fight for a genderless, shared wardrobe, which is inspired by Seoul's fluid Gen Z.
For the collection's film, Wooyoungmi takes us on a journey to an art nouveau train station, calling upon a surreal cross reality experience to bring the collection together. Technical materials appear across an array of looks that remind us why Wooyoungmi has legendary tailoring fame. From matching cummerbunds and perfectly tailored trousers, to hooded crochet bibs atop netted shirts, these looks are built on a wistful escape. 
A series of contemporary technical materials are enchanted by a disruption of tones that complement the brand's signature palette of neutrals. Radium greens, custard yellows, and powdery blues share the stage with glow-in-the-dark treatments featured on this season's garments. 
SS22 comes underpinned by an unofficial motto: "Chacun mérite sa propre Belle Époque", which means "Everyone deserves their own beautiful time". It's a tender message for a collection firmly rooted in better times ahead.
Photography courtesy of Wooyoungmi.