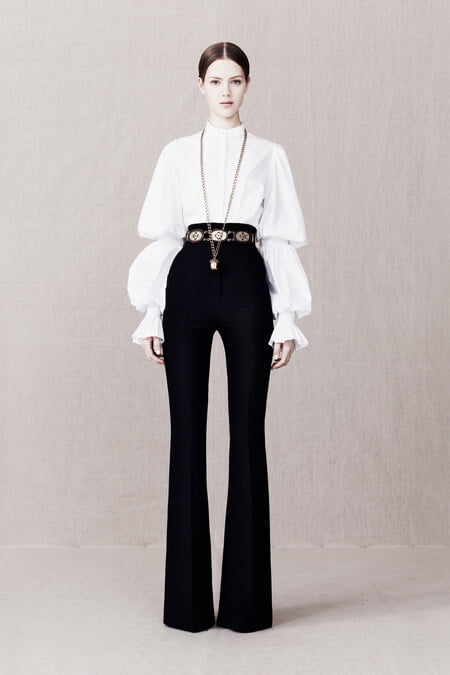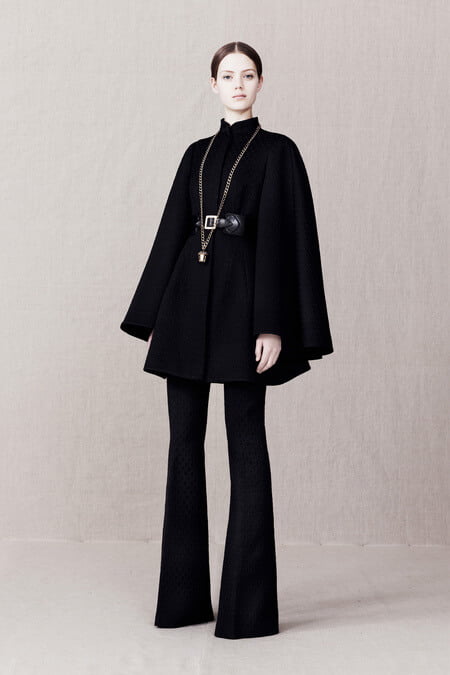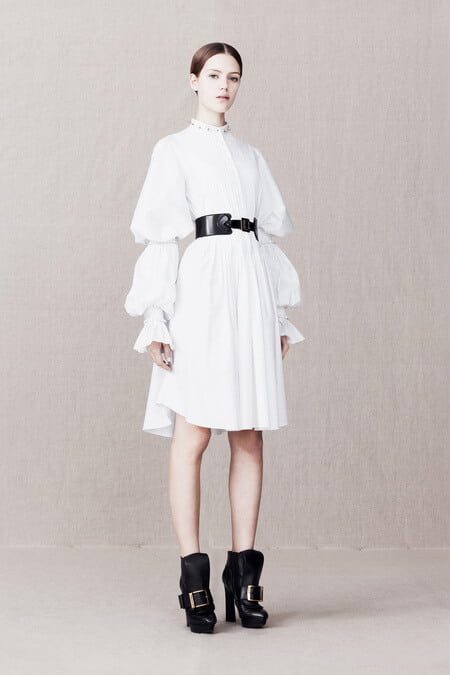 ALEXANDER MCQUEEN: 10 LOOKS
Whereas some might see priests and papal drama (and even Whoopi Goldberg as a singing nun taking Vegas by storm) in the Alexander McQueen pre-fall collection, and would be justified in doing so – especially since Sarah Burton did speak of researching puritans, nuns and popes – we do not.
No. We never see what others see. We see beyond. We read between the lines. And so where others see ecclesiastic we see majestic. We see Princess Mombi. The dark-haired and ever-so-slightly-deranged sorceress and proud owner of 30 different living heads to communicate her 30 different moods. Which is why she should also have 30 different looks. A look for every head. And mood. Imagine her standing above you, majestic in black velvet with billowing red sleeves that flutter in the wind, as you cower on the ground, fearful of the vengeance she is about to wreak on you. Such clothes are wasted on the church. They belong on queens.
by Natalie Dembinska