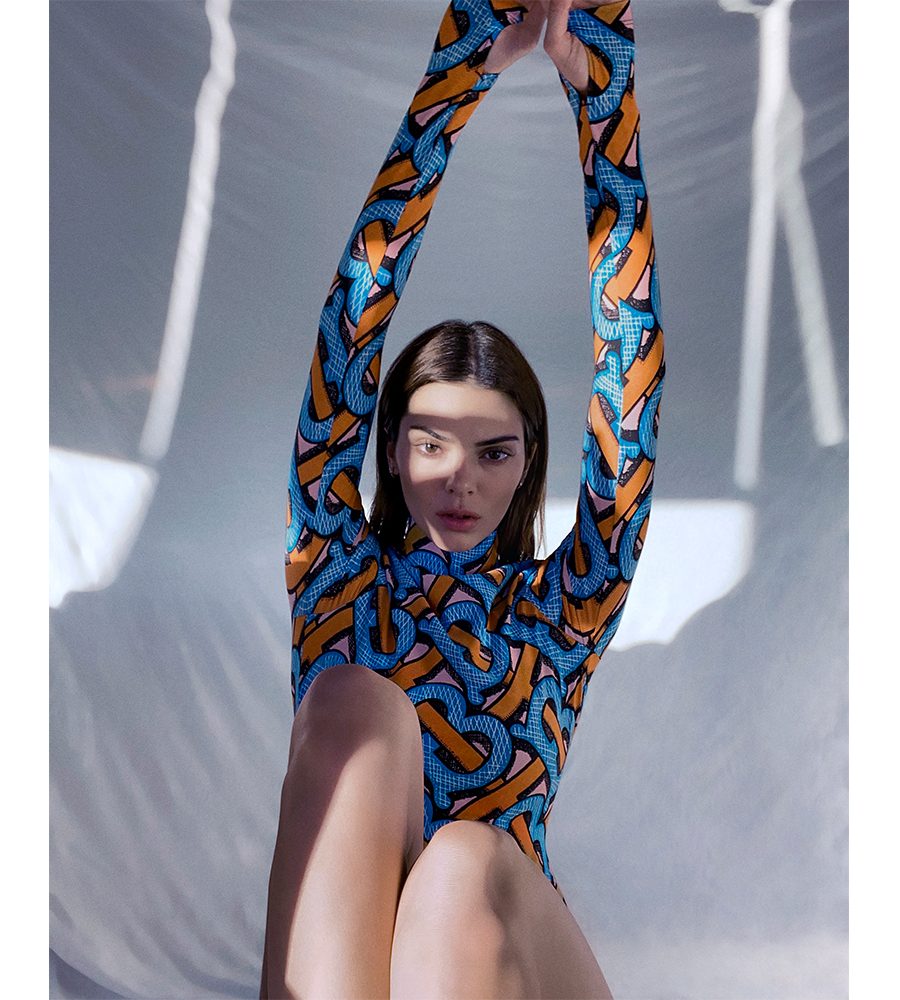 As lockdown restrictions ease and life returns to a new state of normality, you're probably itching to get out and about. With pubs opening this weekend, it seems we can finally begin to enjoy our summer. Such a momentous occasion calls for some new garms, no? Riccardo Tisci has crafted the perfect wardrobe that'll have heads turning down at your local. Burberry's TB Summer Monogram collection is a vivid celebration of the interlocking TB design Peter Saville created alongside Tisci back in 2018. Splashed in muted beige, vivid blue and a cartoonish orange, the collection is packed with all the summer essentials you could possibly need – including everything from bucket hats and swimsuits, to bum bags and espadrilles. There's even a monogrammed surfboard thrown in for good measure, ensuring you can ride the waves in style.
To mark the release of the collection, Tisci grabbed one of his Burberry muses, Kendall Jenner, to front the campaign. As well as a selection of self-portraits Jenner shot from the comfort of her own home, the star is also beamed into the digital stratosphere with a CGI film created by Tisci, Saville, Nick Knight and Katy England. Whether its the URL or IRL, you can ever go wrong with a bit of Burberry monogram.
The 'TB Summer Monogram' collection is available to purchase online and in select stores, including Farfetch, now.