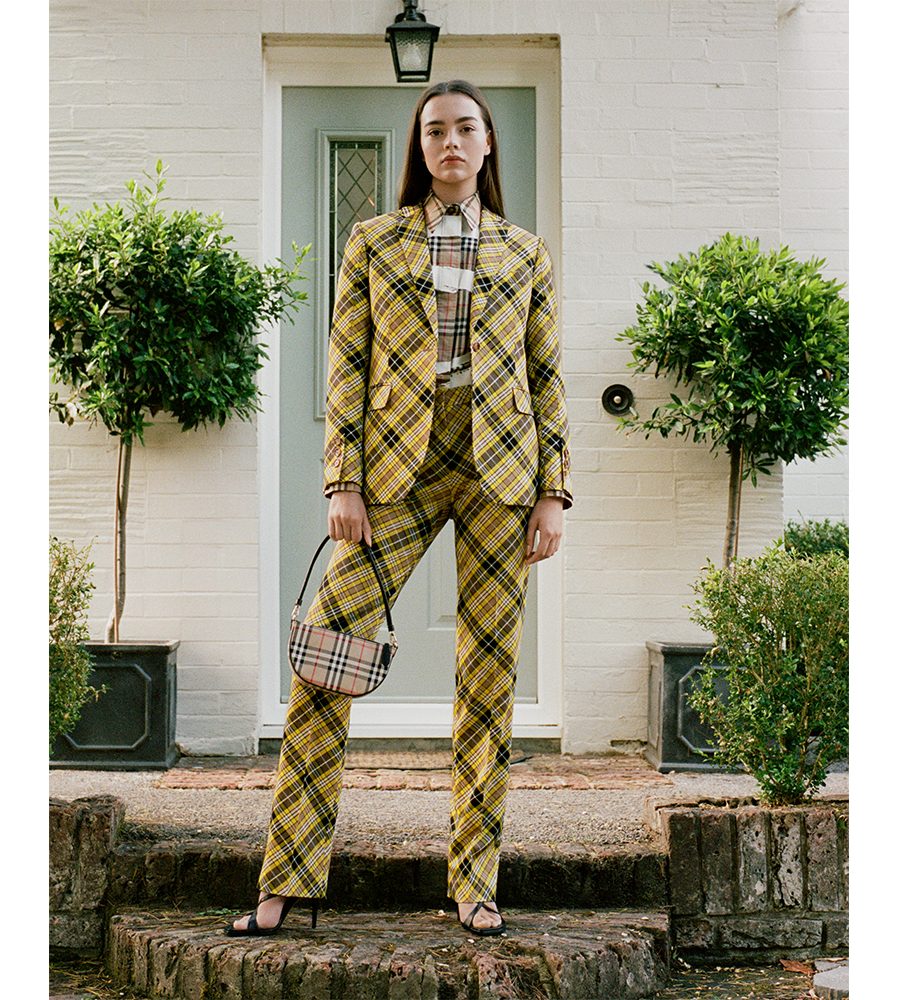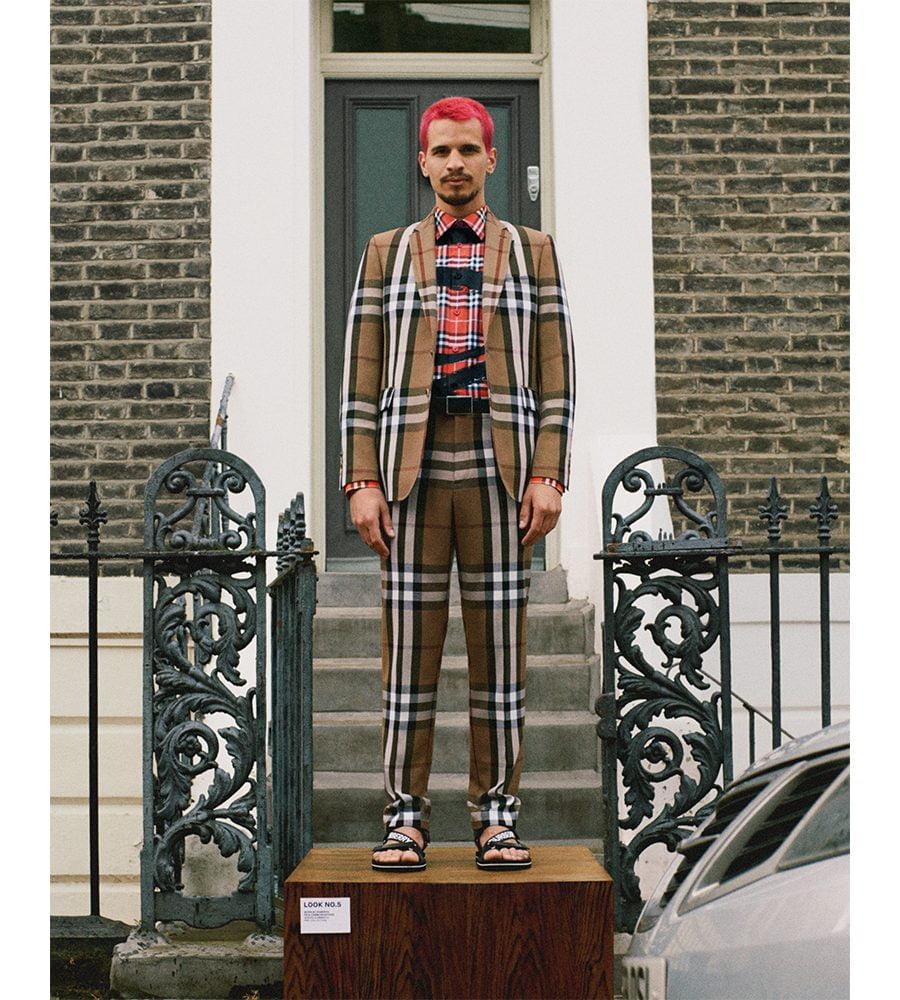 After spending the majority of 2020 apart, there's been no better feeling than reuniting with those you usually spend your days with. Yes, we're talking about family, and of course, friends too. But we're also factoring in work colleagues. Under regular circumstances, you probably spend more time with your colleagues than any of your blood relatives. The people you work with day in, day out, are a special sort of family. So as retail stores begin to open their doors once more, and offices slowly head back to work, Burberry is celebrating its extended family with a pre-SS21 campaign that photographs its employees across London. From accessory designers in Hackney, to art directors in Ladbroke Grove, each Burberry team-member is photographed on their door-steps under socially-distanced regulations.
The collection itself draws upon Burberry classics; twisted and turned through the street-centric lens of Riccardo Tisci. "This season, I wanted to draw upon the familiar, the things that bring us comfort and strength," explained Tisci. "I returned to what first inspired me in the Burberry heritage house codes, like the check, iconic stripes and unicorn emblems, but revisited them with a new perspective, incorporating elements of both sophistication and street through the lens of the outdoors." Throughout the collection, Burberry classics are re-worked and re-energised. Whether it's novachek splashed in vivid oranges and yellows, or trenches plastered in a new graffiti print – we couldn't think of a better wardrobe to step back into the world in.
The Burberry Pre-SS21 collection will hit stores this November.