Now we've got the shit show that was 2021 out the way, there's plenty – despite the, er, global pandemic, that is – to be optimistic about this year. One thing is the fast-approaching Lunar New Year, taking place February 1.
In the Chinese Zodiac calendar, it's the Year of the Tiger, which symbolises strength, braveness and exorcising evils – we could do with a bit of all that. As per usual, brands far and wide are welcoming the Chinese New Year with a series of special capsule collections. Unleash the beast by shopping these standout pieces. Rawr. 
Balenciaga
Channel your inner Tiger King (or queen) with this impressive merch collection by Balenciaga, which includes tiger print shirts and furry sliders and fleeces. There's also orange-tinted variations of the Triple S and Runner sneakers, as well as a newly-updated Balenciaga logo, now joined by a roaring beast, that's printed across hoodies and caps. Shop here.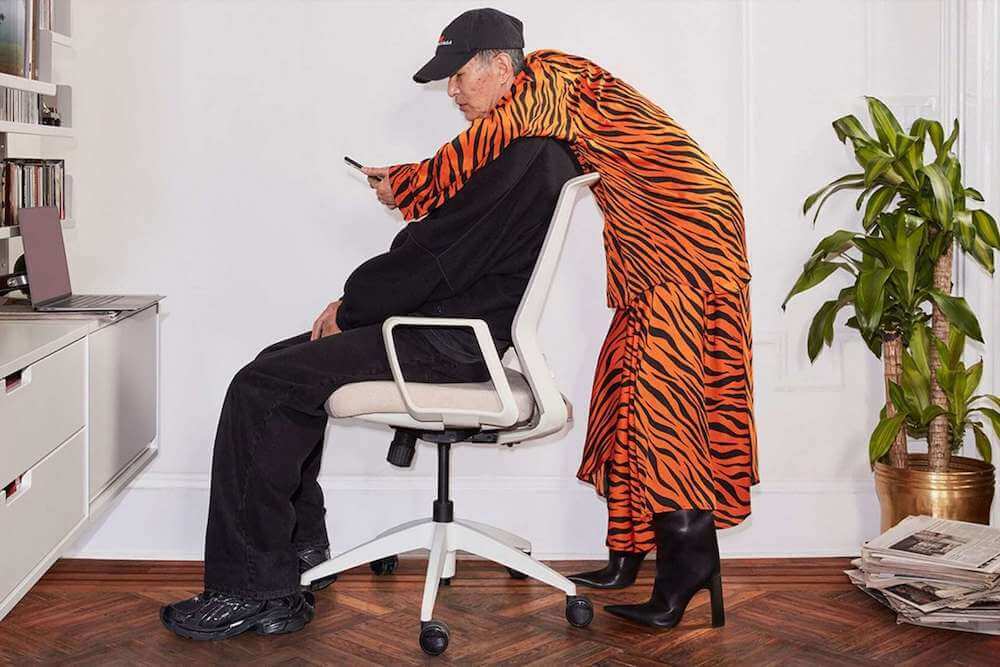 Gucci
Keeping up with his annual Lunar New Year capsule collections, Gucci's Alessandro Michele has created an expansive ready-to-wear and accessories collection indebted to the wild cat. Tigers have always found their way into Michele's collections over the years, particularly across kitschy prints. With this collection, the designer takes his fascination a step further by revitalising an archival design from the 1960s by Vittorio Accornero – the illustrator behind the house's signature Flora print – which depicts a tiger plastered across a tropical backdrop, seen across a range of vintage-inspired pieces. Shop here.
Moschino
The always imaginative Jeremy Scott has dedicated his Chinese New Year collection to possibly the most famous tiger out there: Tony The Tiger. The lovable cartoon, which has graced cereal boxes across the globe as Kellogg's Frosted Flakes' official mascot, is now the face of a 16 item Moschino capsule. The breakfast staple now adorns shirt dresses, tees, caps and more. Wearable cereal? It's Gr-r-reat. Shop here.
Valentino
Get your tiger on with Valentino's latest collection. The black feline stripes have arrived just in time to celebrate a roaring Lunar New Year. The ferocious beast has already symbolised itself as a Valentino icon since featuring as a motif across the house's AW67 haute couture collection. Its rebirth has come in the form of new brand signatures, such as boxy shorts, leather contrasted hoodies and cushioned moon boots. There's a fresh iteration of the Garavani Locò bag, too. Shop here.
Top image: creative director Alessandro Michele, art director Christopher Simmonds, photographer and director Angelo Pennetta.