Erdem: Store Opening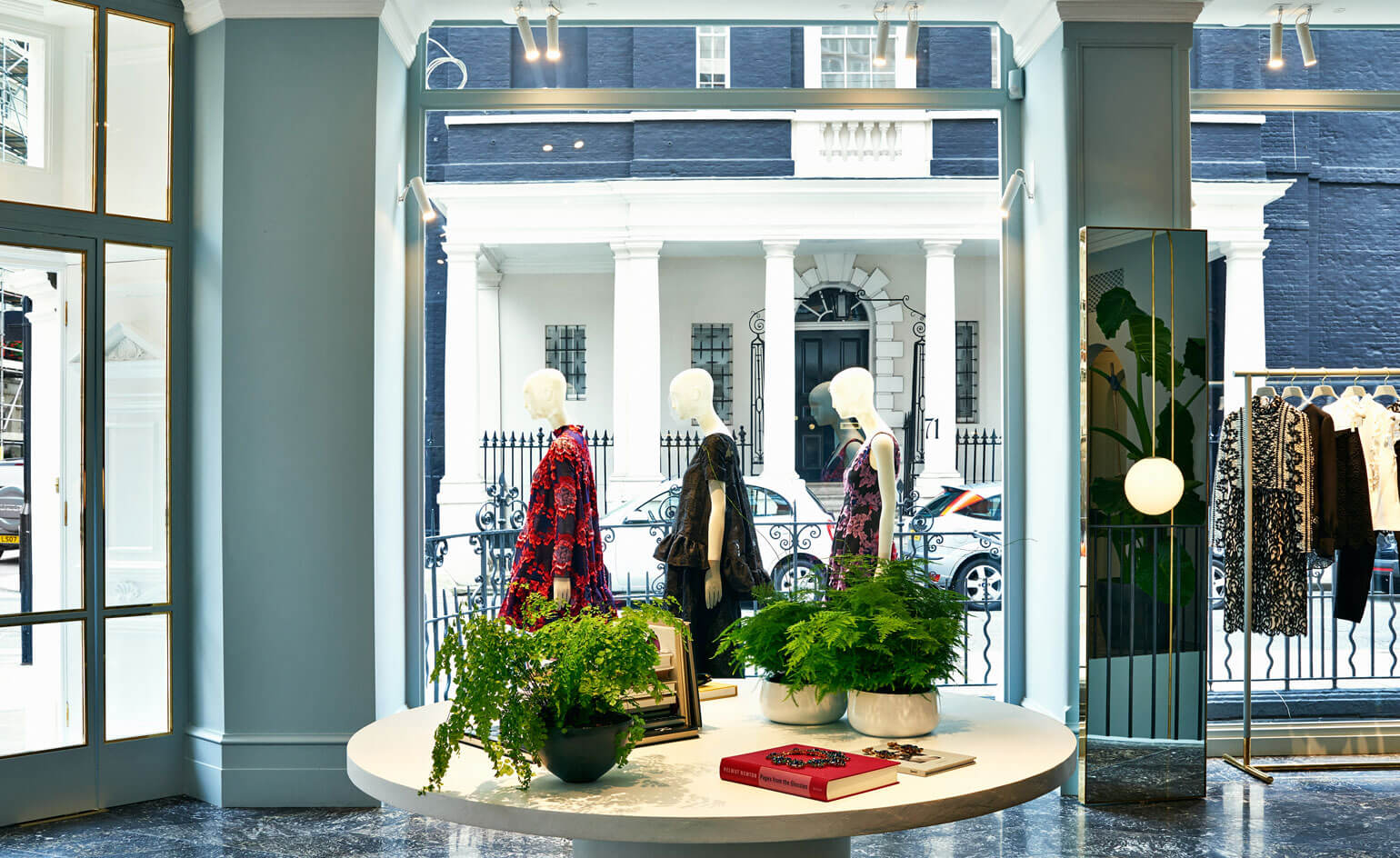 Where am I? Well, there are lots of plants. And a very nice polished marble floor. And books – lovely looking books. My glorious new pied-à-terre, perhaps? A high class art gallery? A fine hotel lobby? Let's look a little bit closer. There are clothes here. Rails of them. Neat folded piles. Beautiful clothes. What is written in the label? Erdem. Of course. That explains a lot – a man with fine taste, I think you will all agree. This must be his very first standalone store. It's in Mayfair – South Audley Street. Perhaps we could live here, just to keep it safe in evening time. Has anybody lived in a store before? Apart from that man who accidentally got locked in Waterstones, that is. Well, if we can't move in, then can we at least spent our days here? Those mid-century chairs are just begging to be sat on. The expensive art must be looked at, the books must be read. If not, we will concede that it is only a short walk from our offices. Not far from Mount Street either, where Erdem has some impressive neighbours – Simone Rocha most recently joined the Mayfair set, Celine, Christopher Kane and Roksanda just a bit earlier. Did we mention that that's just a short walk from our offices? Probably. But we'll say it again. Much pining for expensive things will now ensue. Come to think of it, why are we still at our desks?
Erdem's first standalone store, designed by Philip Joseph, is open now at 70 South Audley Street.