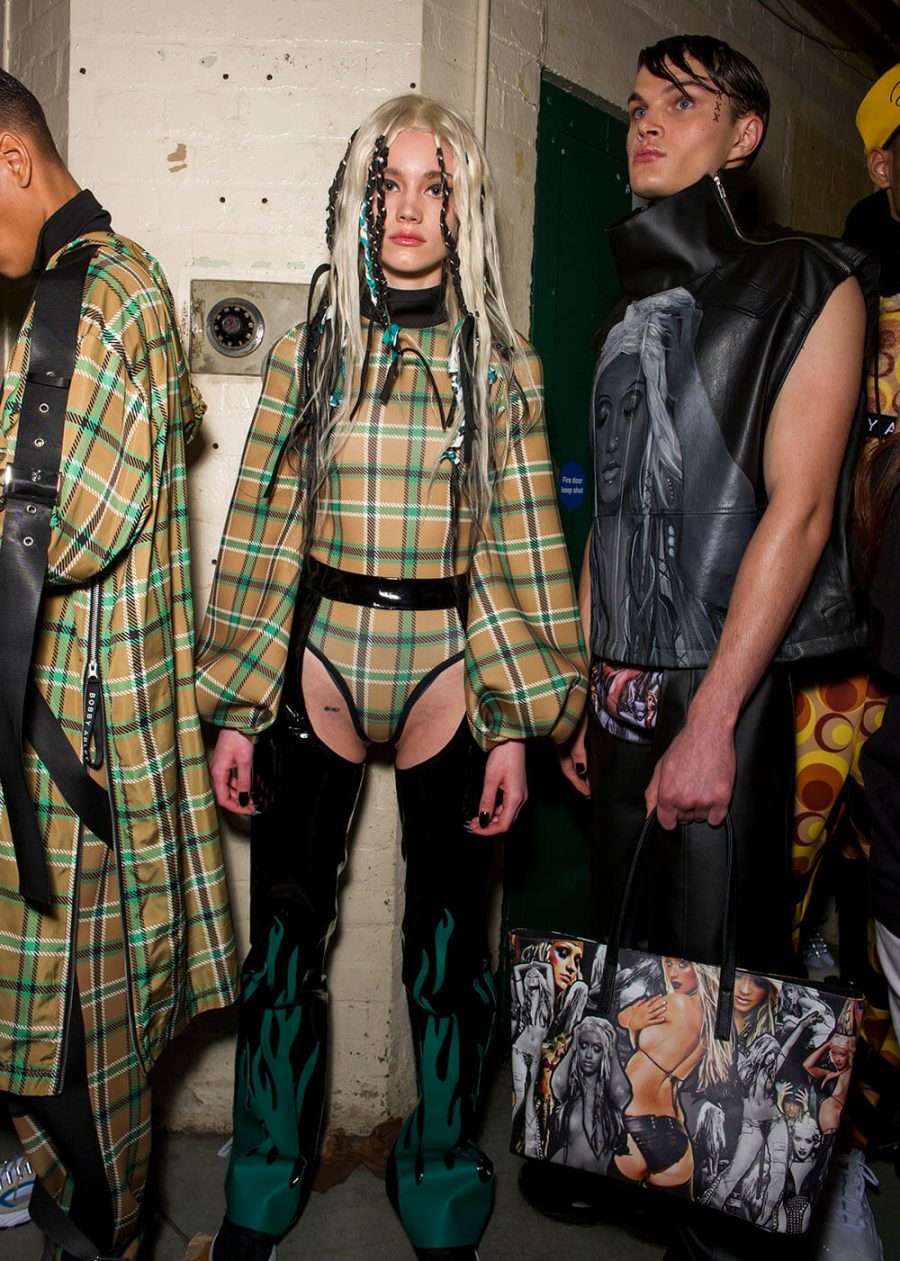 Minions. They're like Marmite; you either love 'em or you hate 'em. Whatever your opinion is on the little yellow creatures, you're about to see them a whole lot more. As part of his AW20 collection yesterday afternoon, Bobby Abley debuted his Minions diffusion line which will be stocked in Primark stores across the country from today, celebrating the release of Minions: The Rise of Gru. Expect wipe-clean PVC dungarees, elongated jumpers and silky argyle twinsets, all featuring the lovable characters in some form or another. Googly-eyed and squishy, the Minions joined Abley (literally, there were minions walking the runway) on his trip back to 1970s California – exploring the subcultures and style tribes born in this era. He did this through a selection of villain hang-outs he made up in his head, including a mechanics' garage and a martial arts club.
PVC chaps came emblazoned in green flames; boiler-suits were plastered with "So High 24/7" on the back; 1970s wallpaper swirls dazzled along the train of a sporty-gown. Are they a thing? Well, they are now… As with any Bobby Abley collection, there was a subtle queering throughout. Boys wore glittery chokers and tiaras and there was even more Christina Aguilera nods than last season: leather vests, bags, and even a model on the catwalk channeled Xtina in her Stripped era. We haven't stopped listening to Dirrty since.
Photographs by Jason Lloyd-Evans.