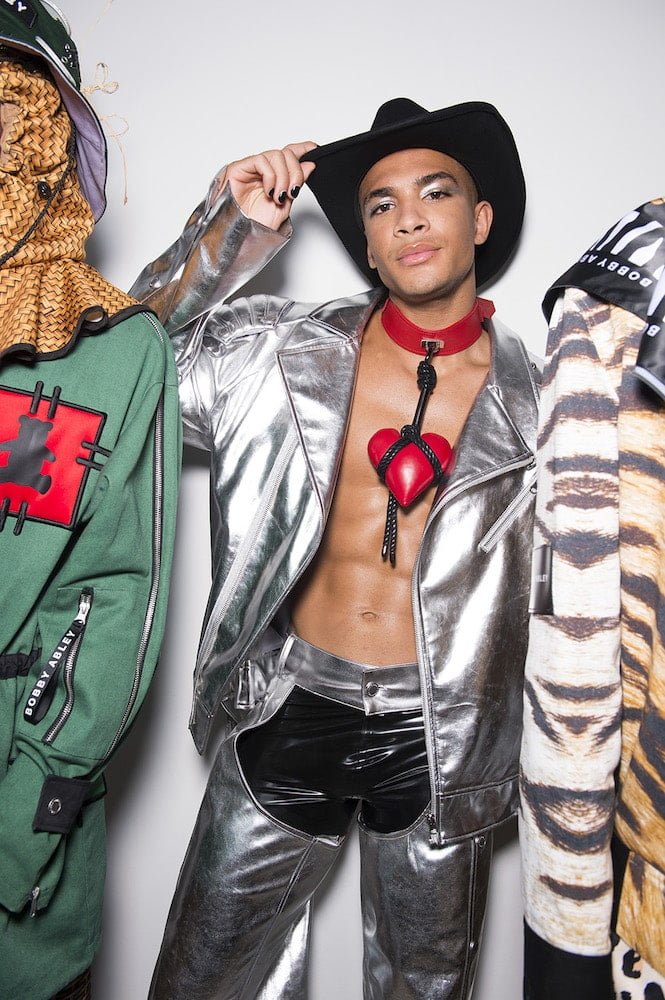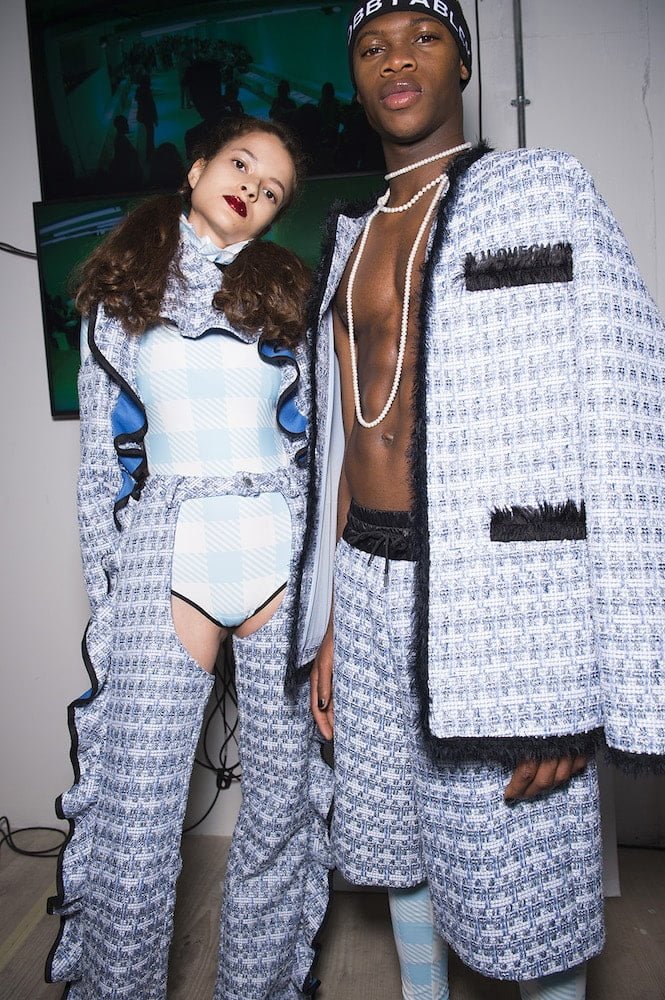 Lions, tigers, Xtina – oh my! The Disney girl cum superstar has made the rounds this LFW, finishing things off with the album sleeve of her slept-on masterpiece Bionic album blown-up and slapped onto a Bobby Abley cape. The designer's SS20 collection followed Dorothy's journey through OZ, offering campy, street centric twists on the peculiar characters she meets along the way. Following the yellow brick road, which is now emblazoned on a full tracksuit and parka to match, there's Glinda the good witch. He struts in a baby pink tutu with a name-plated basketball jersey to match. Dorothy is dressed as if she's just got off the set of a Janelle Monae music video – her little checkered dress now a bathing suit, worn with terrific tweed chaps. The tin man also sports some chaps, a shiny silver pair – assuming the role of hunky Bob Mizer cowboy after a trip to the YMCA, whilst the mane of the lion is now transformed into a pimp coat of epic proportions. Finishing things off is Elphaba the wicked witch, who looks formidable in a latex pony, faux-fur shawl and catsuit crawling with emerald green spiders; a matching fierce set of glittery acrylics to complete the look. 
Abley has done well by bringing some contemporary flair to a reference point which has frankly been beaten to death. He has even released a mini-capsule collection of t-shirts plastered with some collection's most desirable prints. They're available on Abley's website now, but be quick – three clicks of the heel and these will be sold out. 
Photographs by Jason Lloyd-Evans.