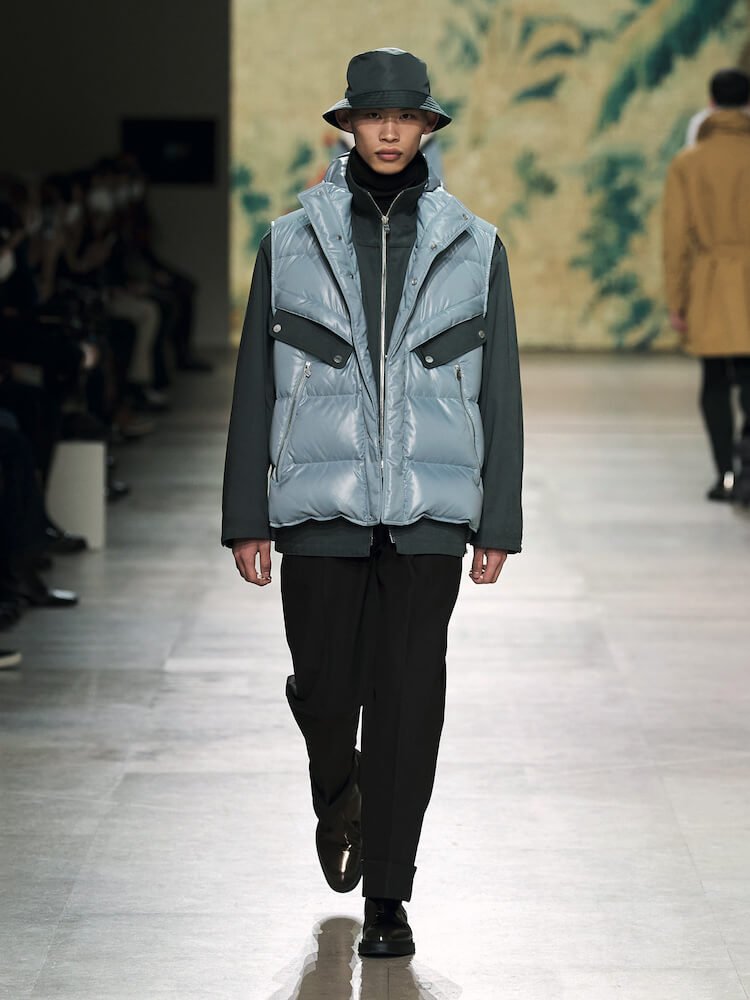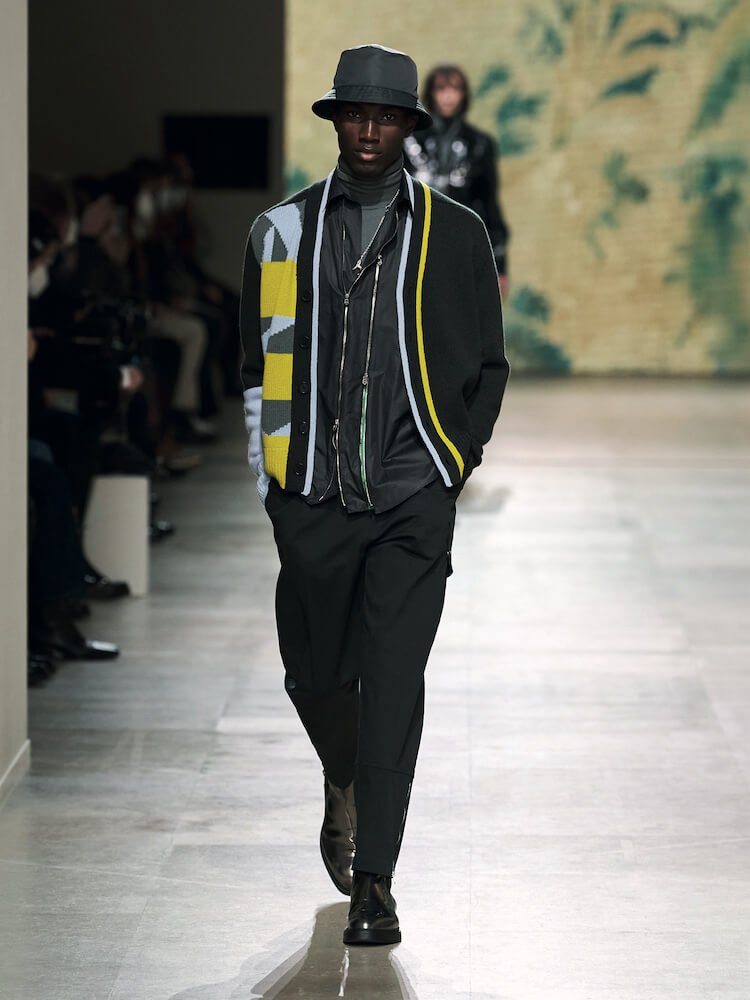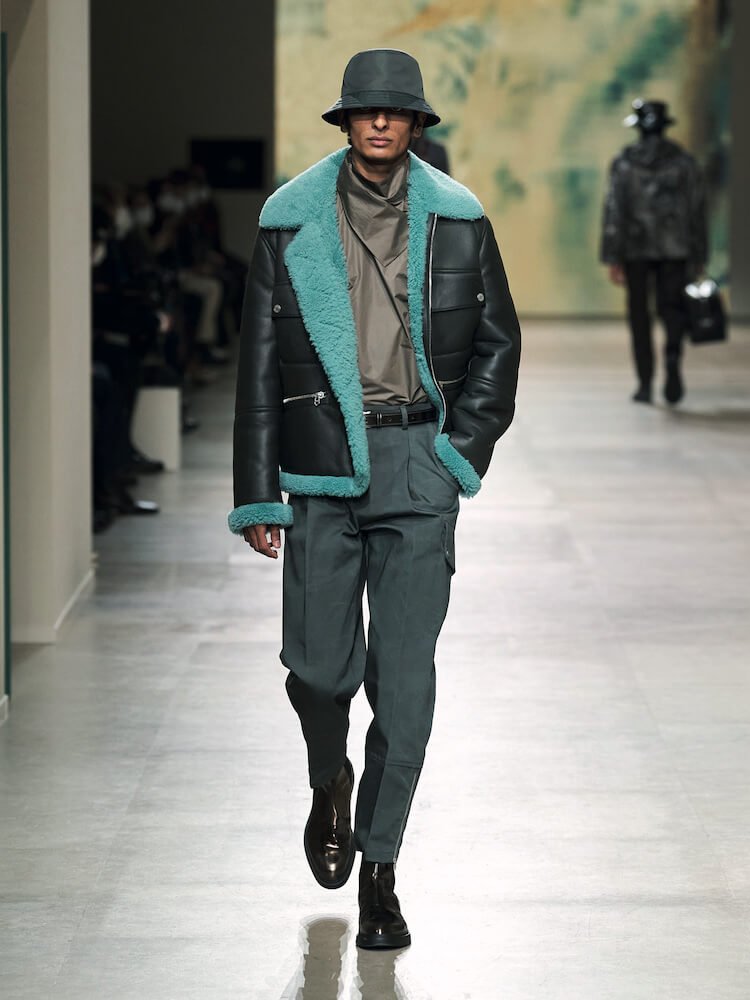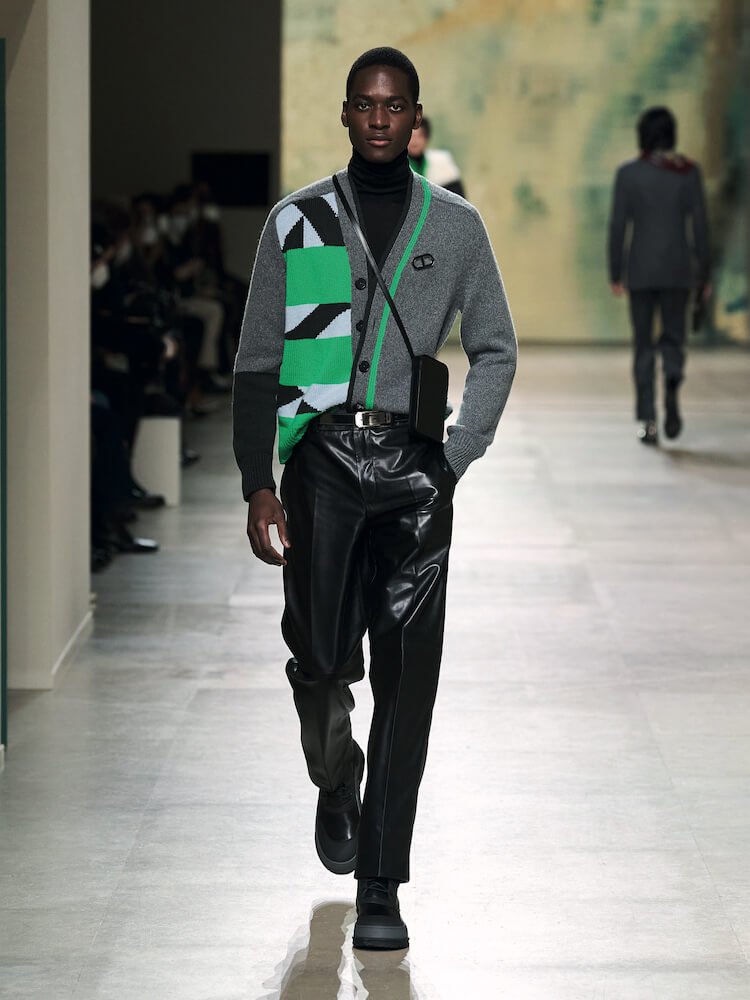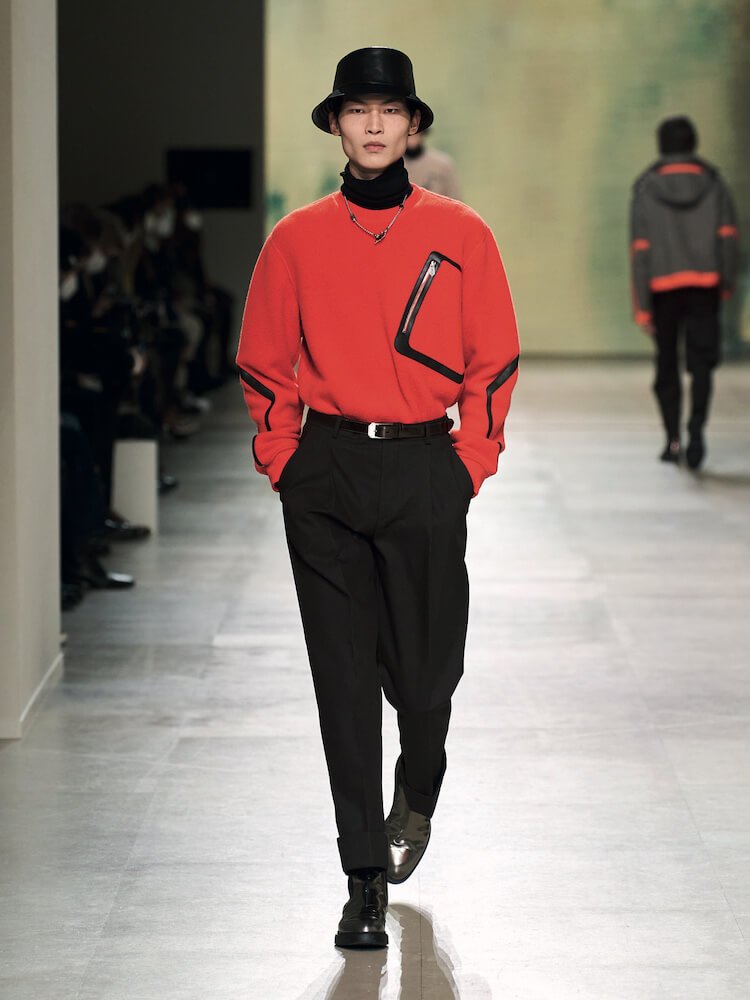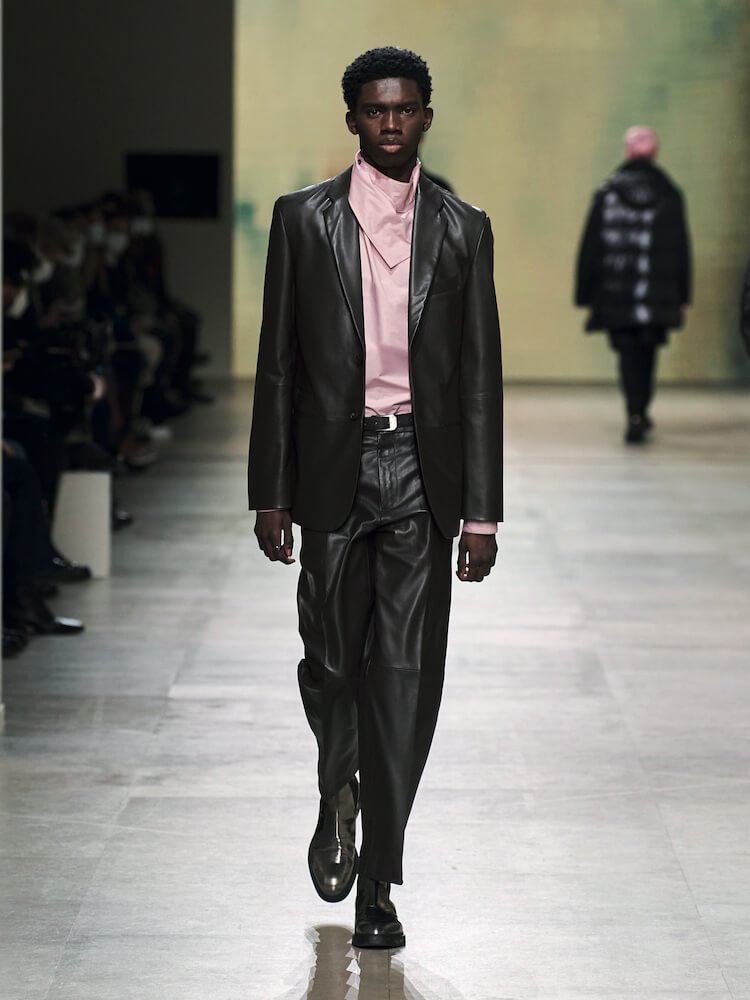 Do opposites attract? At Hermès it was more a case of unusual, unexpected combinations, working in harmony. Smooth and velvety, polished and matt, soft and crisp, or formal and informal riffed off each. Extravagant parkas with removable fluffy linings were worn over knife-sharp smart trousers and mirror-polished boots. An inky black crocodile blouson stood in for traditional eveningwear. Textures were rich with intense patina, colours sharp but, the whole thing looked elegant and controlled.
Designer Veronique Nichanian composed contradictions that brought out the best in each look. She talked about a lightness in the way her men dress and mix colour. Her 21st-century dandies invest in clothes that feel as good as they look. It adds to the intensity. Sophistication, not shouty showiness is the ultimate aim. This isn't the expensive normcore of stealth wealth. You can't help but notice. 
Photography by Filippo Fior.