Hermès: Menswear SS20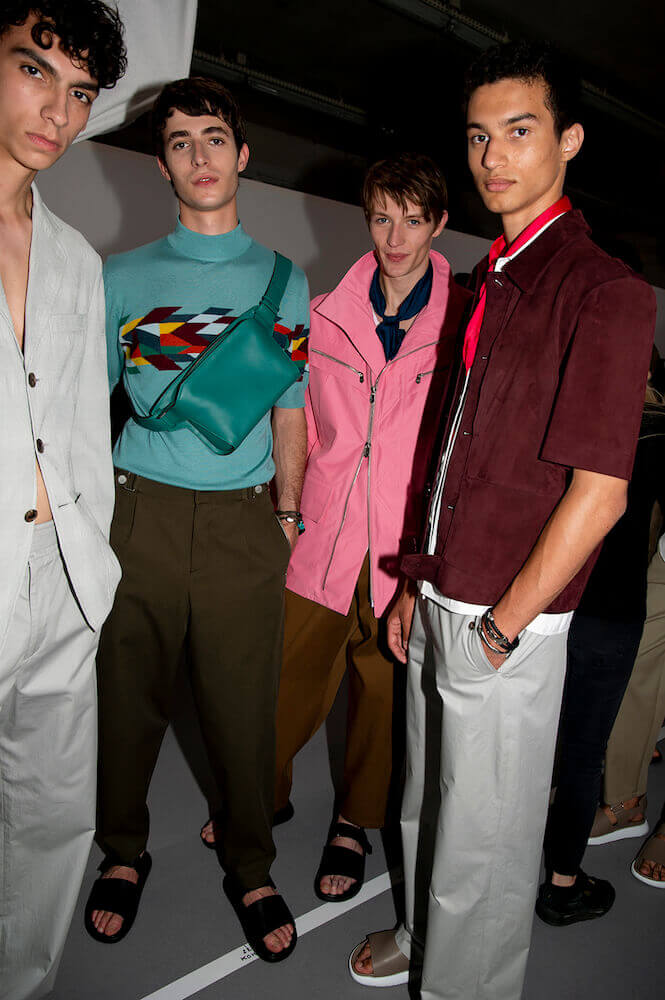 Pink and camel; mint and mink; light pink and mushroom; light pink and yellow: it take a practised hand to mix colours like this. Hermès creative director for men's Véronique Nichanian has spent over 30 years at the storied French house. Her unmatched skill lies in her ability to reinvent the house codes of luxury, quality and travel. For spring the above and beautiful colour combinations in the finest leather and suedes: but next spring comes with an ease. Nichanian knows her customers, she knows they travel. She knows they require a wardrobe that works as hard as they do. This means lightweight blousons and fine-gauge knits. It means Hermès scarf print shirts in silk. It means wider chinos with any of those last-forever Hermès sandals. And it means bags.
The standout leather and canvas Haut À Courroies bag for spring is breathtaking. Of all the options, this exceptional bag stood on its own. It's the craft, of course. All Hermès bags are made by hand, but the Haut À Courroies is the kind of bag you hand down. And, ask any man who owns one: they get better as they age. It's the incredible leather.
Photographs by Jason Lloyd-Evans