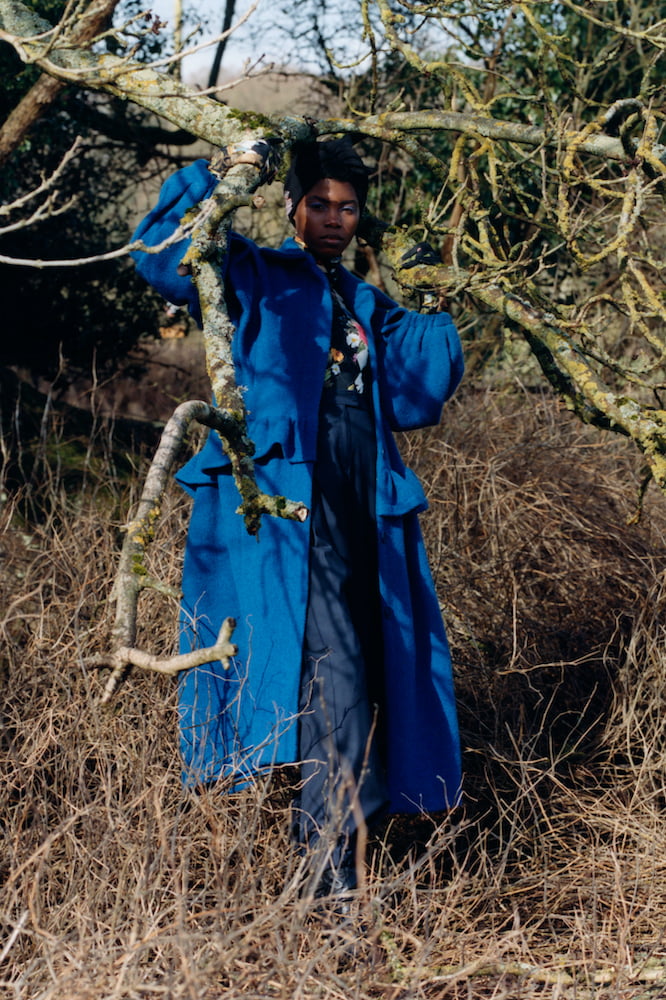 The couple behind Preen have an idyllic, pink cottage in the Suffolk countryside. Justin Thornton and Thea Bregazzi have spent most of the last year there with their kids – everyone working or schooling around the big kitchen table, swaddled in eiderdowns from their hugely successful Preen Home line. It's no surprise, then, to see the chintzy charm of English country life, reflected in their work. Although calling their new collection Unhinged suggests that even WFH in a place as beautiful as this, still has its frustrations.
They shot their AW21 video locally, with models gambolling around in the picturesque greenery, wearing Preen's signature gothic florals and edgy flounced dresses. The shapes are loose, the drapes are easy – to reflect the sense of comfort we are all craving. Add a batwing knit and a cosy sock and you've got the perfect house dress. Throw on lipstick and a pair of heels and you could be going to a Zoom party or even out to dinner (come AW21, when this collection drops, that is a distinct possibility).
For several seasons now, the Preen duo have been driving a sustainable approach – reusing old fabrics and taking the long view when it comes to design. Their aim is to make heirloom pieces that can be loved and handed on, not tossed aside or made obsolete with seasonality. For AW21 they've drilled down into what we love about Preen – flattering, feminine shapes with an interesting, indie soul, coupled with fabrics and prints that ooze archive charm.
Photography by Ina Lekiewicz.