Polo Ralph Lauren: Ready-to-wear SS16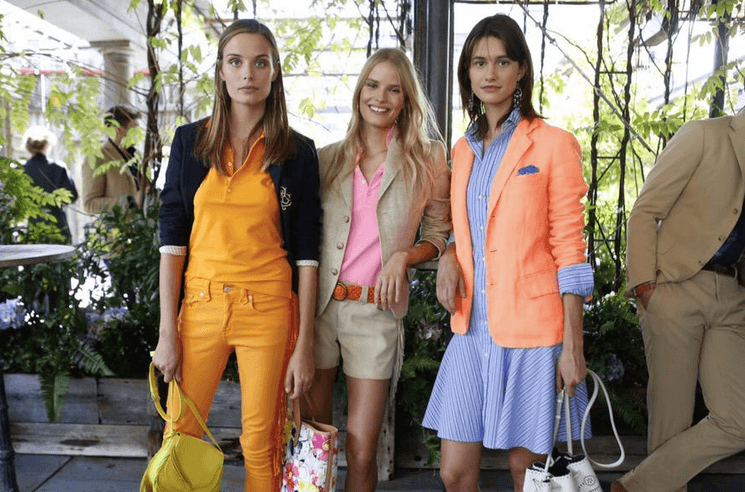 What better to place to view Ralph Lauren Polo's latest collection than on a rooftop. A rooftop garden, no less, whilst being plied with some rather fabulous tasting prawns. An oasis you may like to call it. The whole thing was very picture perfect. And so was Ralph's Lauren's Polo girl for the season. But isn't she always? This time, she wore what we would probably call a 'preppy ensemble' – crisp shirts, plenty of colour, a Ralph Lauren emblem on a blazer. Some florals, a jumper effortlessly thrown over her shoulder. A natty little short suit all in white. These were girls to take home to meet your mother. Apparently the Polo girl has a "sophisticated attitude, is well-bred, with a downtown edge." Just like us. Kind of.
Photographs courtesy of Ralph Lauren.