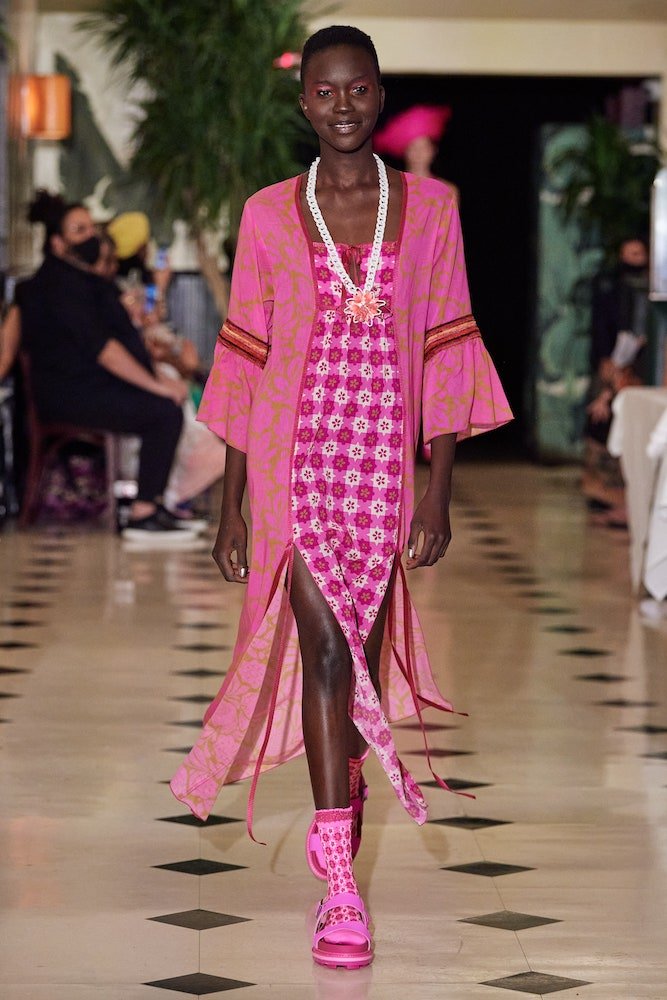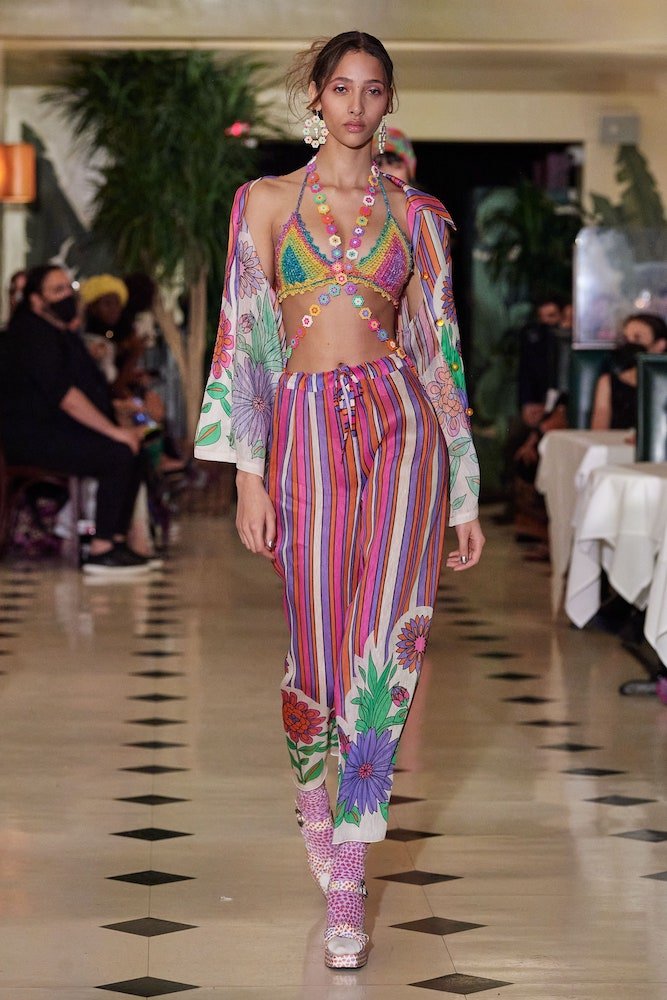 Inspired by a dreamy holiday escape where the sun forever shines and the ocean waves constantly crash against the shore, Anna Sui's SS22 collection is enchanted by a day in paradise. Maintaining her classic upbeat and bright aesthetic, crochet bathing suits are layered with scuba shirts and bright coloured sandals, whilst tropical printed shirts have been reimagined with French terry cotton and mesh fabrics, cruising with a dad-on-vacation vibe all the way through.
Like many across the globe, crochet has become a healthy obsession for Sui this season, bringing us a catwalk collaboration with talented Mexican knit artist Catalina Conde. The duo has crafted hand-knitted cardigans, skirts, bralettes and swimwear remixed with bright rainbow hues that have us dreaming of an escape from the gloomy British weather. Getaway essentials are seen splattered with bright prints taken from the work of French-American sculptor Niki de Saint Phalle and colourful cropped painters pants that complete Anna Sui's dreamy summer paradise.
The looks are accompanied by radiant straw hats and bandanas, complemented by chunky jewellery and oversized sunglasses. Finally, the designer has given us full approval to rock socks and sandals together, presenting neon pink, green and blue ankle-length socks with matching strappy sandals and heels that complete every look with a fun Anna Sui spin. The designer has finished off this getaway experience by enchanting the iconic New York restaurant Indochine. Here you can find the new Paradise cocktail crafted by the designer herself. Sip away!
Photography courtesy of Anna Sui.