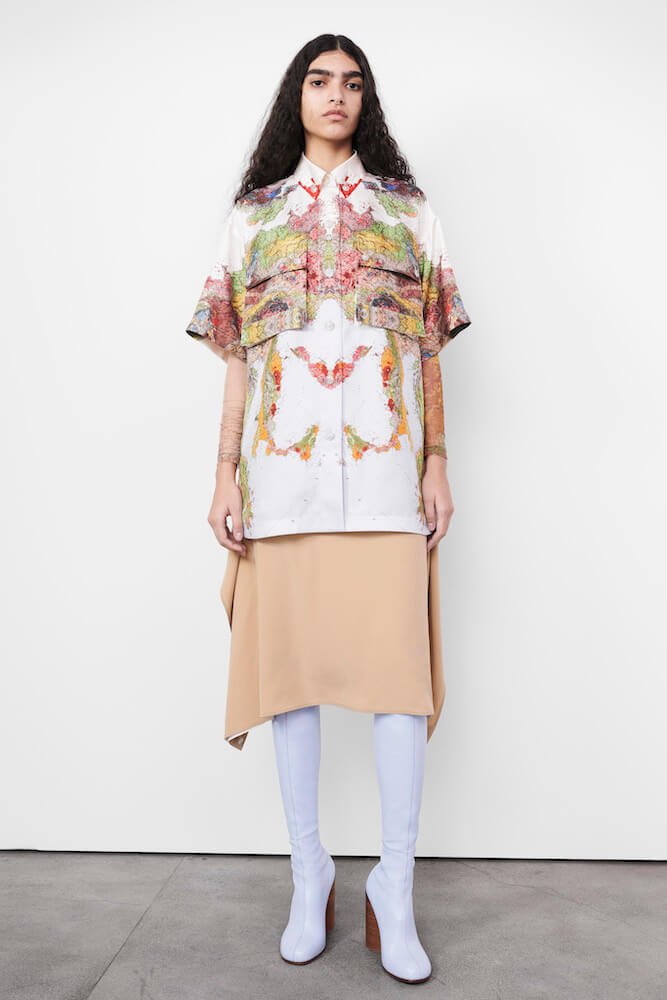 Stadium-sized collaborations are the most fashionable thing in fashion right now. Hacking, swapping, engineering – whatever you want to call it – if a superstar link-up can cause the internet to go into full-on freak out mode, that's a whole lotta' digital currency for the biggest names in luxury. Cha-ching. 
Burberry's Riccardo Tisci is taking a quieter approach to his collaborative rapport. Friends and Family, Burberry's new initiative, will see Tisci partner "with inspiring creatives from unexpected backgrounds" for each of the brand's pre-collections.
The designer's muses are integral to his shows as much as the clothes are, so it makes a sublime introduction that model Lea T is the first creative brought on board, styling Burberry's pre-fall 2022 offering. "Lea is my family, my love," writes Tisci, who has routinely worked with T since his days at Givenchy, "not only someone so connected to animals and nature but also someone who is able to balance fierce femininity and an effortlessly gentle romantic softness."
A celebration of "identity, style and family," is the mantra Tisci and T tout with their collection, which showcases Tisci's restraint when it comes to colour – focusing on beige, orange, truffle brown and olive green. A leaning towards a more natural way of living sees models carrying plants alongside a new Burberry bag, the Elizabeth, whilst wearing Burberry trenches reimagined as bibs, nylon and rib-knit hybrid parkas and corduroy cargo trousers paired with hiking boots – undoubtedly a win for the gorpcore bros.
Other pieces spoke of Tisci's energetic take on classic house codes – be it signature shirting plastered in a new mirrored map print representative of the British isles, coats with detachable hoods, Thomas Burberry monogram leather bombers, or floor-length pleated skirts. "Today, Burberry is like a big window, a place where you can be free to build and a space to create wonderful things," says T. "It's the respect for this nature and one's own nature that I wanted to explore, even if it goes outside the canons created by this society in which we live."
Photography by Chris Rhodes.