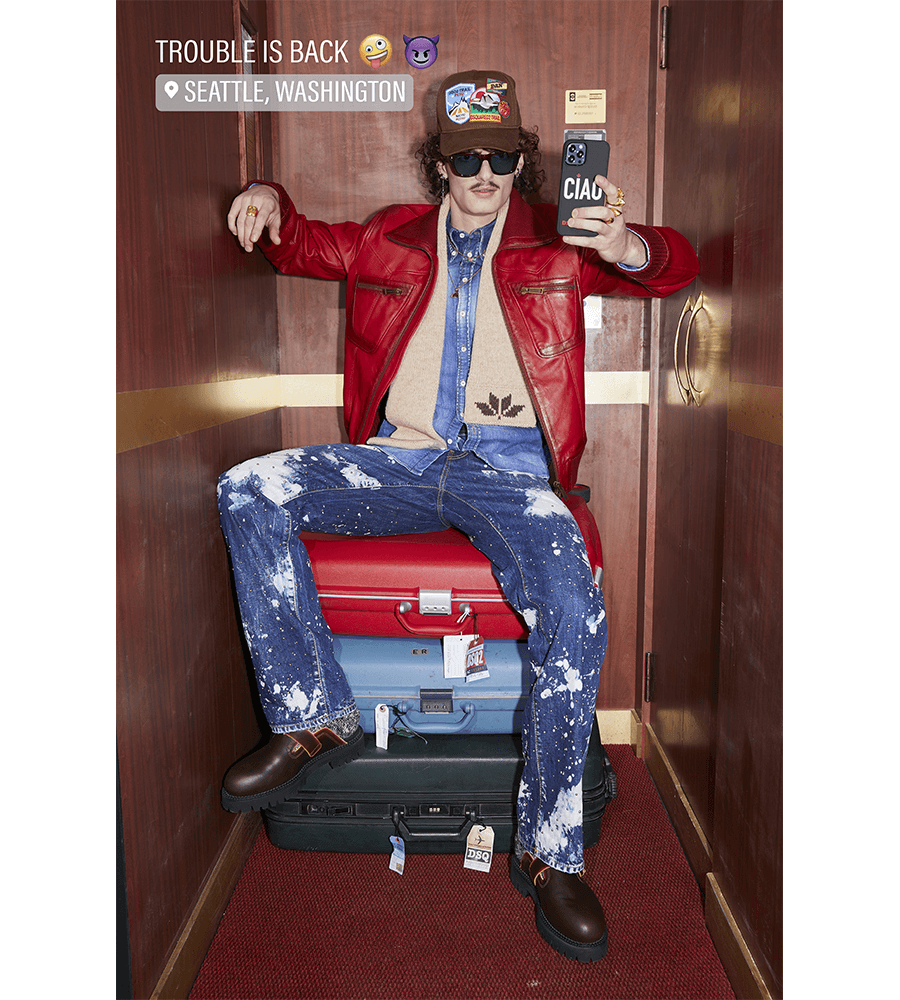 Get packed and ready because Dsquared2 is taking us on a trip to places near and far, perfect to satisfy the curious traveller in you. The label's men's and women's pre-fall 2022 collection is designed to be a traveller's wardrobe, mixed with pieces designers Dean and Dan have discovered along the way. No matter your destination, Dsquared2 has got you covered.
Dubbed Worldwide Wanderer, the collection highlights key Dsquared2 essentials mixed with eccentric patterns and eye-catching colours to create layered looks. For women, loose denim comes covered in sewn-on patches, whilst '70s sterling jackets and glitter-covered velour bombers layer printed tops and trousers. Sweatshirt dresses come paired with socks and furry slides alongside bohemian-style braided scarves and cardigans that embody free-spirited wanderers.
For men, long denim coats and velour jackets come paired with washed-out jeans and swirl-patterned anoraks and checkered shirts. For evening rendezvous around town, Dsquared2 delivers faded patched jeans, denim shirts and elegant three-piece suits paired with velvet and jacquard evening jackets. Across both collections, accessories including leather hiking boots and nylon duffle bags are designed to diversify your travels, whether you're changing course in hopes of discovering something new or staying where you are for further exploration, you'll be prepared for anything that comes your way.
Photography courtesy of Dsquared2.