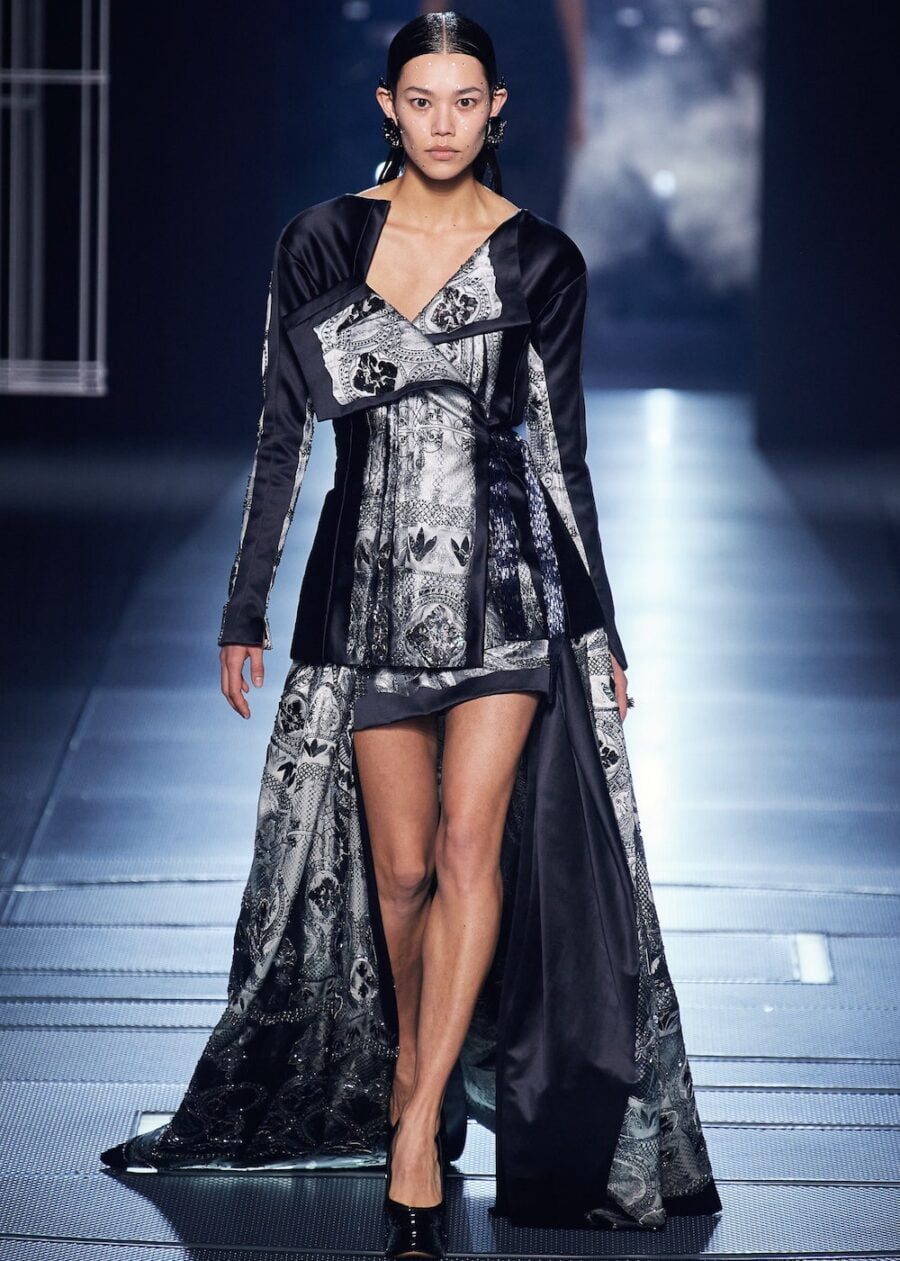 It was gowns from the get-go at Fendi couture – the first that Kim Jones was able to present in front of a live audience. The look was out-of-this-world. Jones, a lifelong Star Wars fan, who keeps a Cole ruin of toys from the movie franchise in his office, had been re-reading his favourite sci-fi books.
His models stepped out into a catwalk as dark as deep space, lit with suspended neon sculptures of Roman arches. It looked like a sci-fi cathedral belonging to an ancient civilisation of female warriors priestesses. Their clothes verged on the monastic. There were long ink or black gowns encrusted with black beads. Some were cut short at the front with vast, sweeping trains at the back. Others bore prints of ancient statues or were draped to look like the traditional peplos of antiquity.
These were clothes for important women – dignified, stately, imperial. Heel-less platforms (just like those worn by Star Trek's Kelpien character Captain Saru), and spikey, rock crystal ear cuffs, designed by the supremely talented Delfina Delettrez added to the otherworldly effect. Lean, glamorous and edgy, it looked good, whatever Galaxy you come from.
Photography courtesy of Fendi.