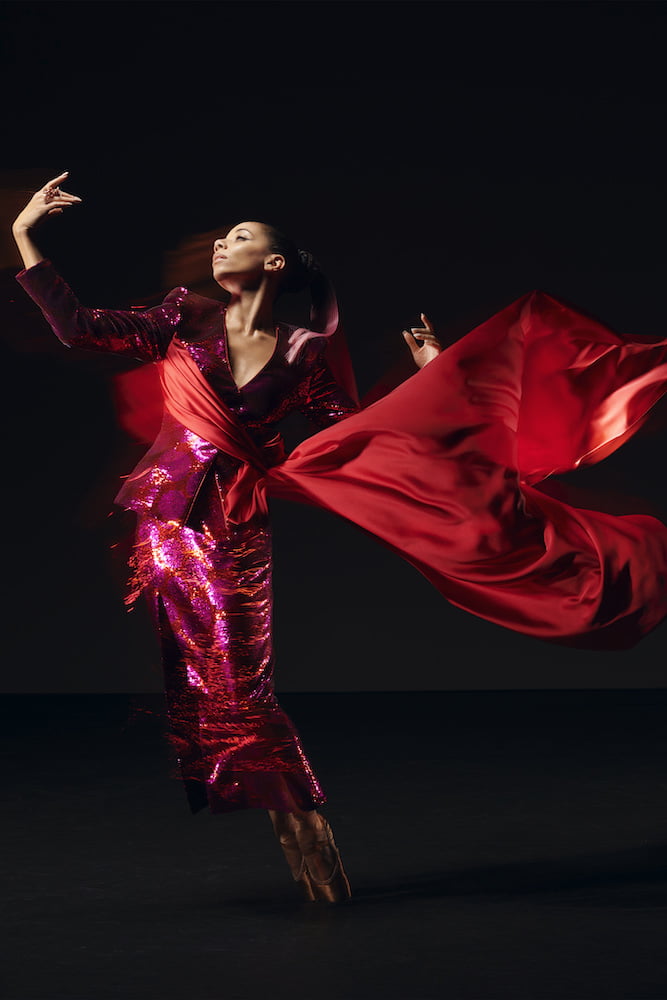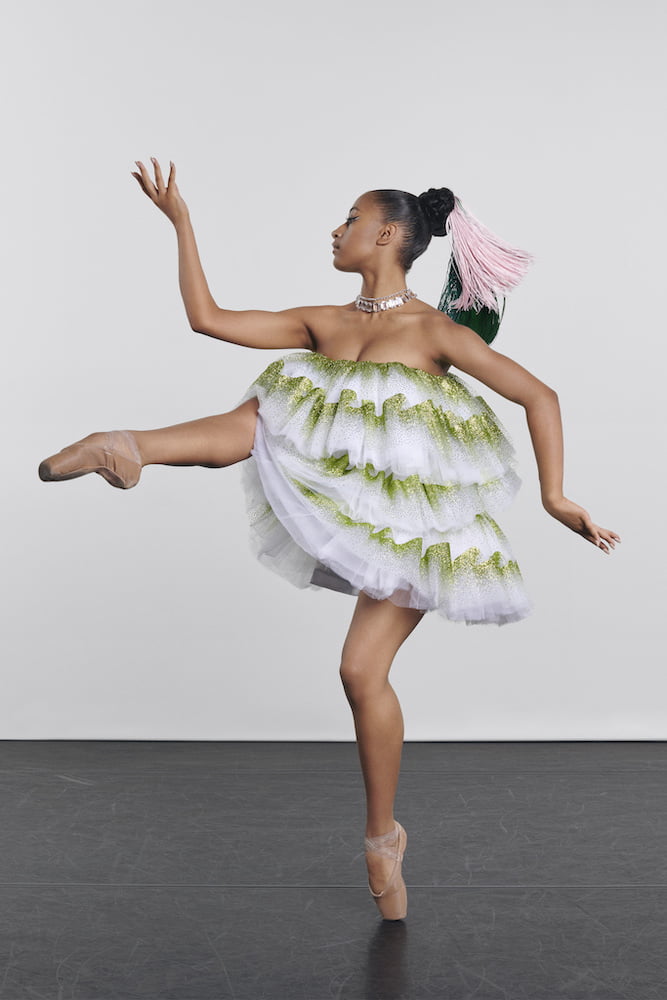 Following on from his powerful collection film which celebrated front line workers, Michael Halpern turned his attention to the performing arts – another sector disproportionately impacted by the pandemic. Instead of catwalk models, he teamed-up with dancers from the Royal Ballet, who have been unable to perform for nearly two years. The designer wanted to highlight the discipline and determination of the dancers, who were sent sections of sprung stage flooring during lockdown so they could continue to practice and maintain their art.
Filmed on stage at the Royal Opera House, his collection is all about movement and expression. The film shows his clothes in spectacular motion – exploring the extremes of fluidity and restriction. The dancers twirl, leap and pirouette in rainbow fringed gowns, fully sequin jump-suits and remarkable spheres of feathers and sparkle, made with Swarovski crystals. Imagine wearing a Christmas bauble and you get the idea.  "It was about creating fun," says Halpern, who also stands out as a master craftsman schooled in couture techniques. "I started at Versace," he says pointing out a dress made from strips of suede held together with laces.
From the hours of handwork required to create his fabulous fringed pieces to the intricate internal structures of his glorious spheres, the craft involved in this collection was impressive. No wonder this designer has amassed a fanatical international following of women who want drama and emotion stitched into their looks.
Photography courtesy of Halpern.