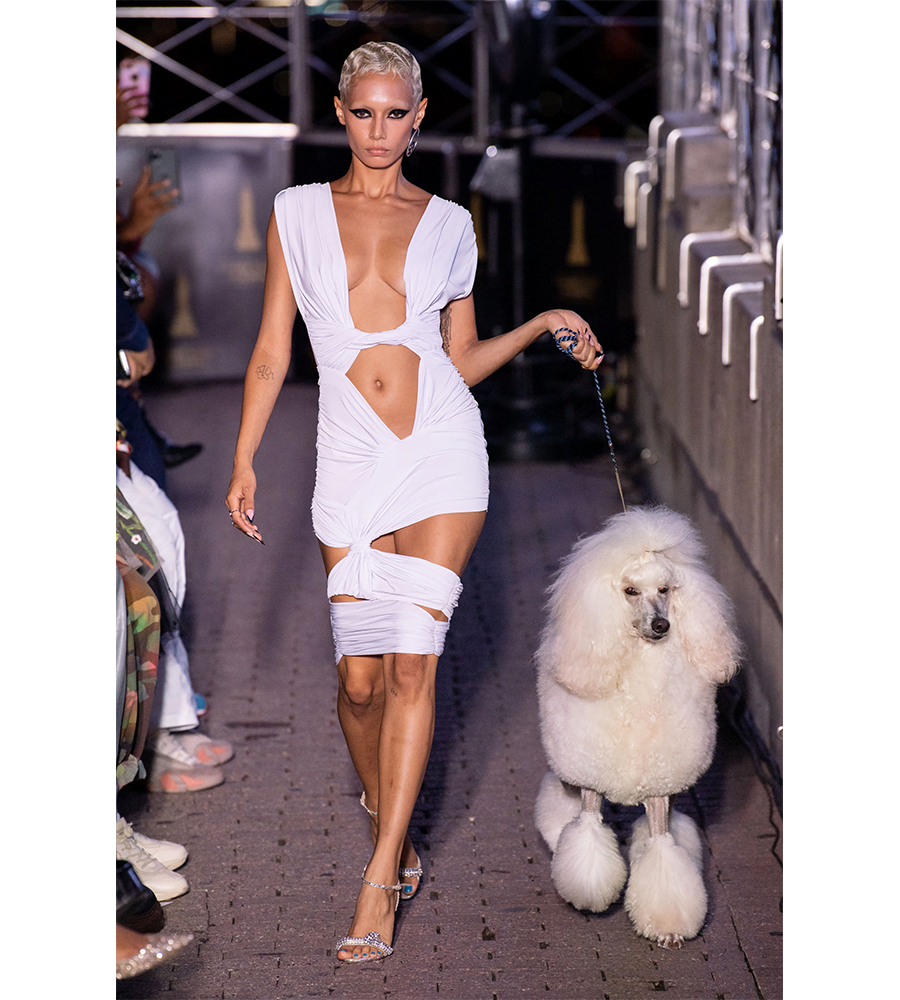 Last night, LaQuan Smith made history. The Queens-born designer became the first to put on a fashion show at the Empire State Building. He took his guests 86 floors up the 90-year-old landmark, where they were greeted by an orchestra playing the best New York hits – listening to a bit of Frank Sinatra whilst looking over the city skyline, what more could you want? And after a successful year of growing stockists, an 80 per cent increase in sales despite the pandemic, and a whole list of celebrities such as Kim Kardashian, Beyoncé, and Rihanna wearing his clothes, the immense setting was fitting
The collection packed saucy, sensual punch. Starting with poolside beach looks for your first getaway post-lockdown, to relaxed sporty ensembles, the designer eventually moved into razer sharp evening wear. Smith's signature cutouts appeared on skin-tight dresses, skirts, and trousers, modelled by the likes of Winnie Harlow and Jazzelle Zanaughtti.
Away from the catwalk, the brand can be spotted on stars all around New York Fashion Week – Irina Shayk was seen attending the Bulgari party wearing one of Smith's sculpted corsets. He is certainly on a steep, uphill trajectory to superstardom, watch him conquer.
Photography courtesy of LaQuan Smith.