Maison Margiela: Ready-To-Wear SS19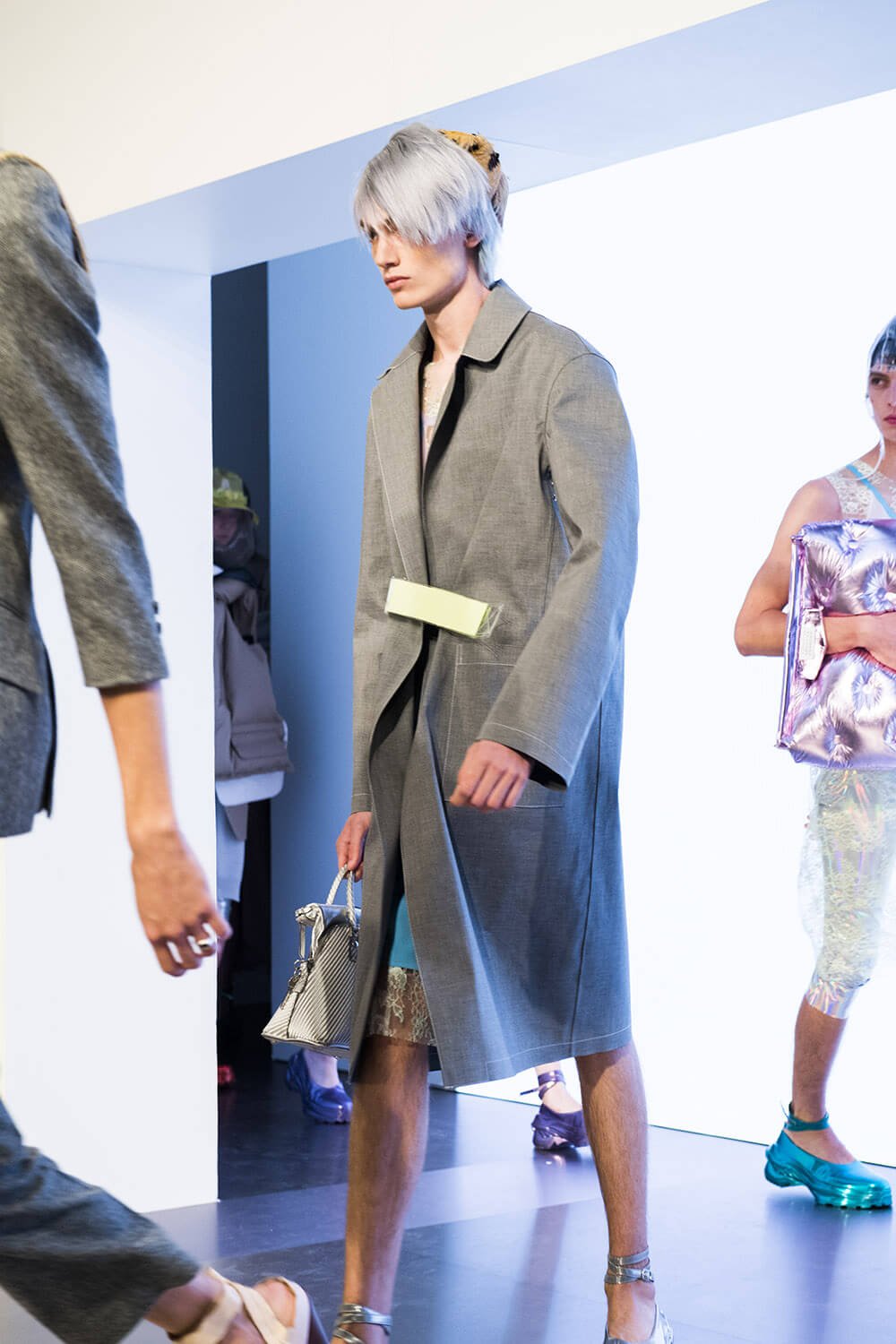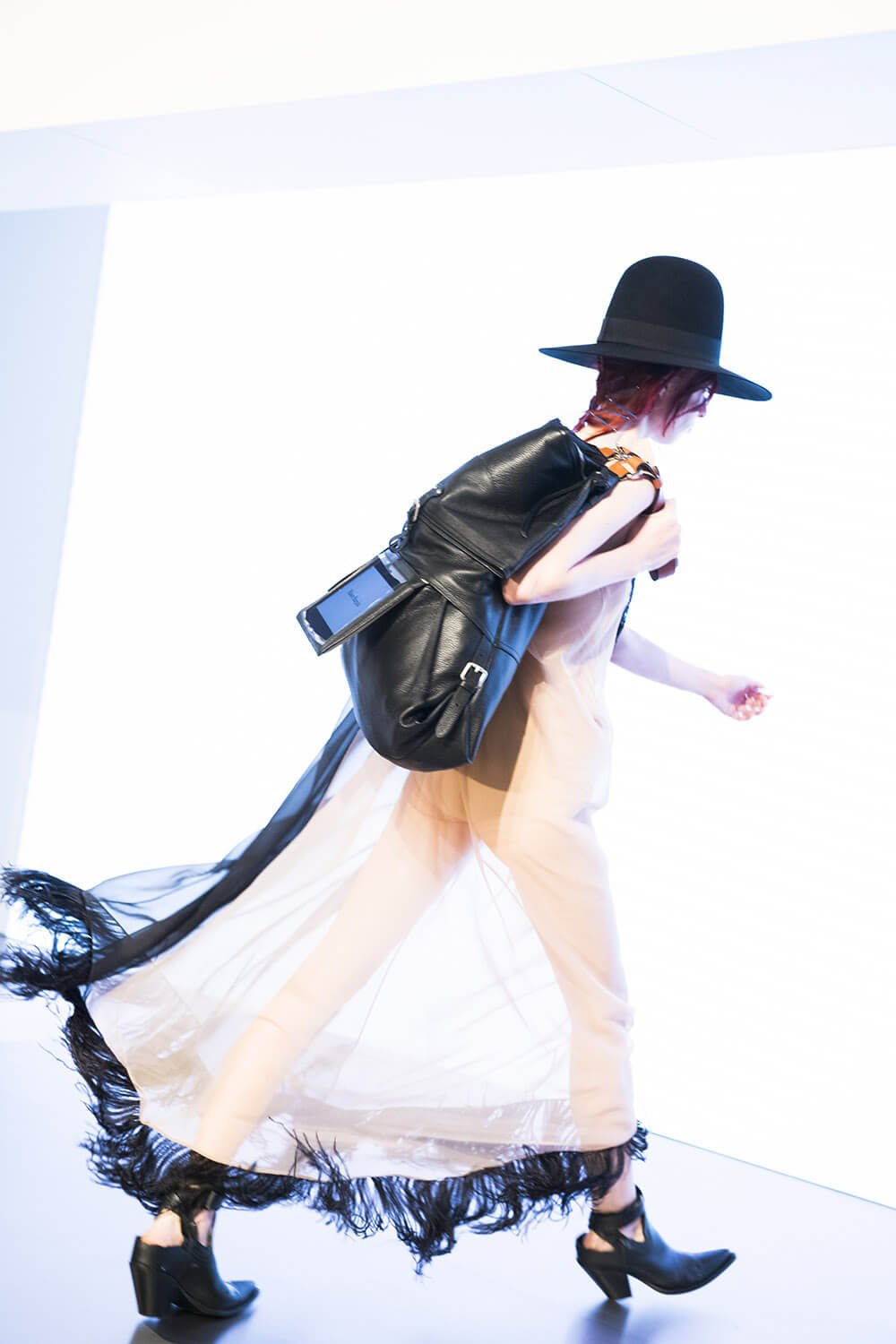 Big screens lined the Maison Margiela catwalk showing the houses new Mutiny fragrance campaign. In it, trailblazers like Sasha Lane, Ten cover queen Teddy Quinlivan and Willow Smith talked frankly about how they have challenged the conventions of beauty and gender. John Galiano has spent his career challenging those conventions too, filtering his experiments at couture down to ready-to-wear. Most recently he debuted couture for men and applied bias cuts and couture techniques to menswear. Those ideas and experiments were taken even further with this show. Galliano explains in his pre-show podcast, that he is moving into an era of genderless design, exploring fit, cut and drape without consideration for gender for women and men's wardrobes.  He showed his gender-fluid clothes on an equally gender-fluid group of beauties.
The results were wonderful. Skirts migrated up the body and were spliced by Galliano to became swinging jackets. Some pieces were extravagantly feminine such as the swagged brocade corset tops worn with matching skinny trousers or slung like a rucksack over masculine suiting. Others were marvels of construction. Boys and girls wore skirts and dresses constructed from bias cut squares joined edge to edge. There was so much to buy too. The collection was full of fantastic blazers and coats, which came oversized and tailored accompanied by skinny vinyl jeans flesh coloured tops and Cuban-heeled boots. Galliano went way beyond unisex, and explored something more modern. What we saw was not so much the perceived gender of the models, but the glory of their outfits. Bravo Galliano!
Photographs by Jason Lloyd-Evans.