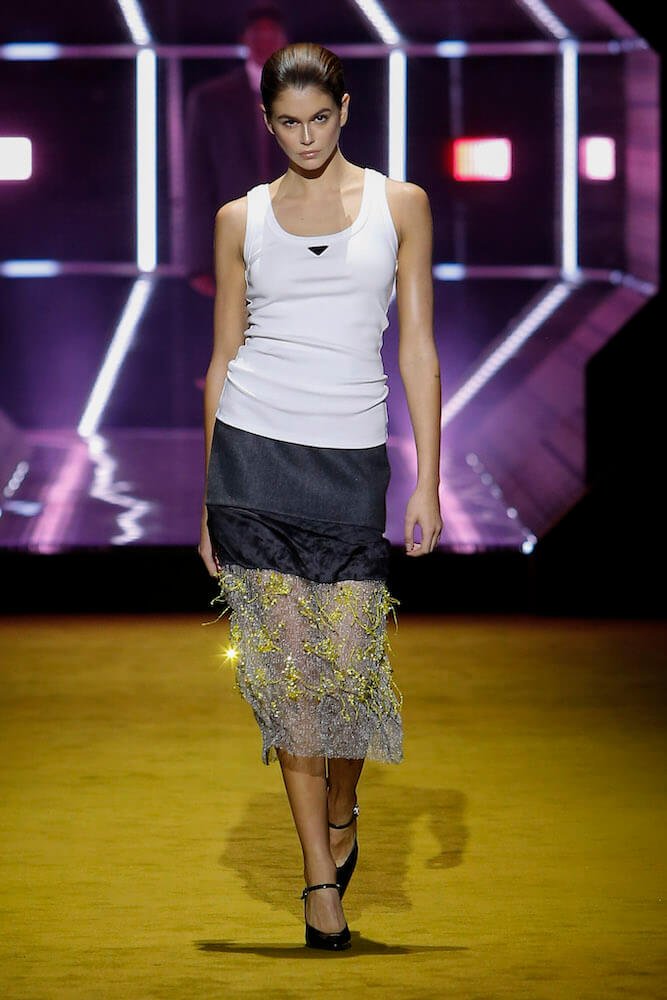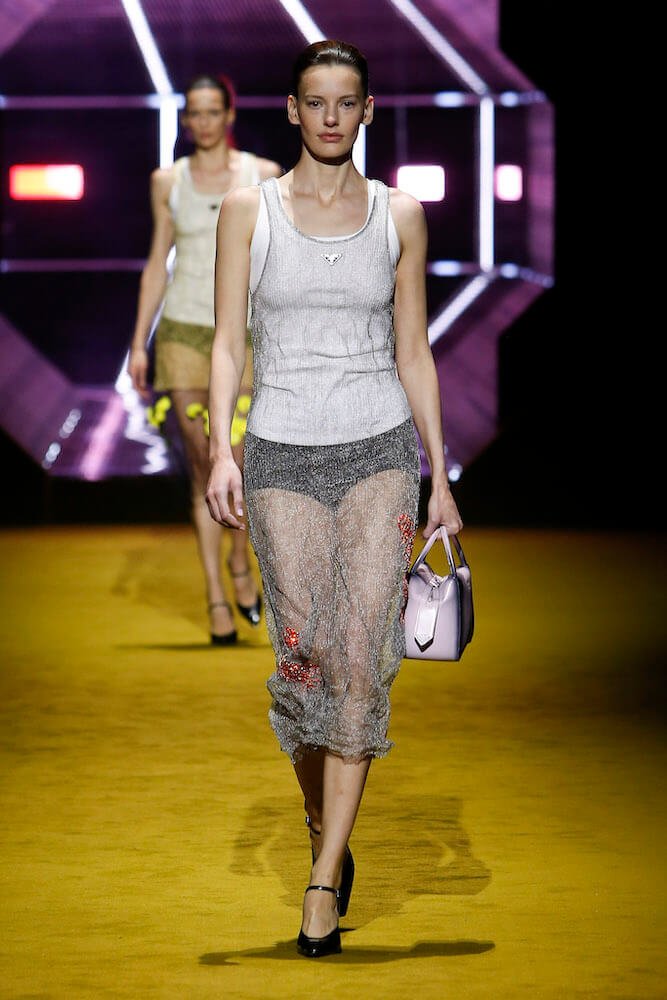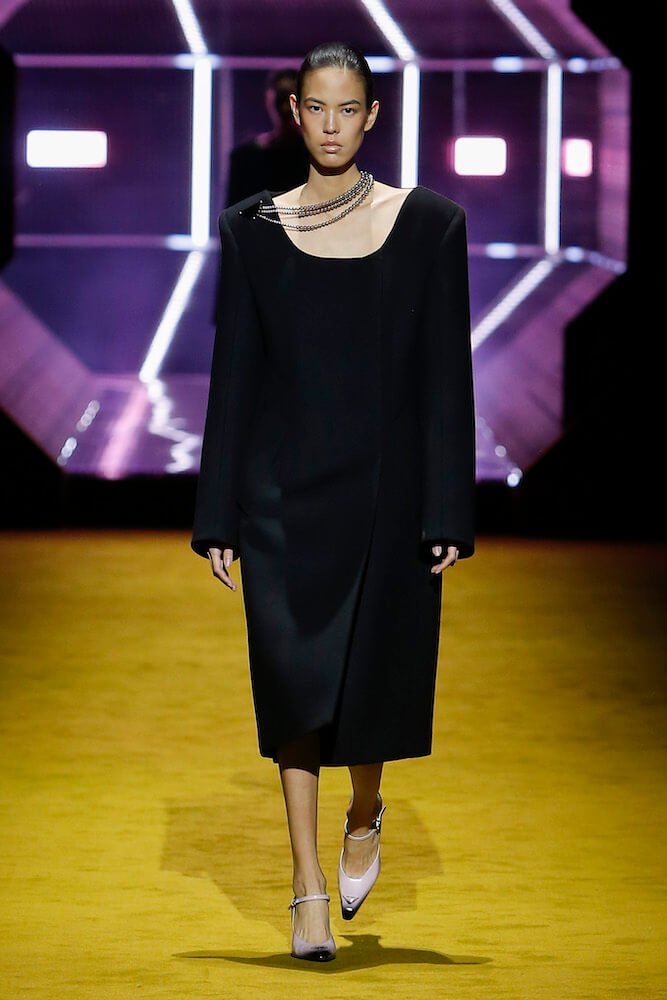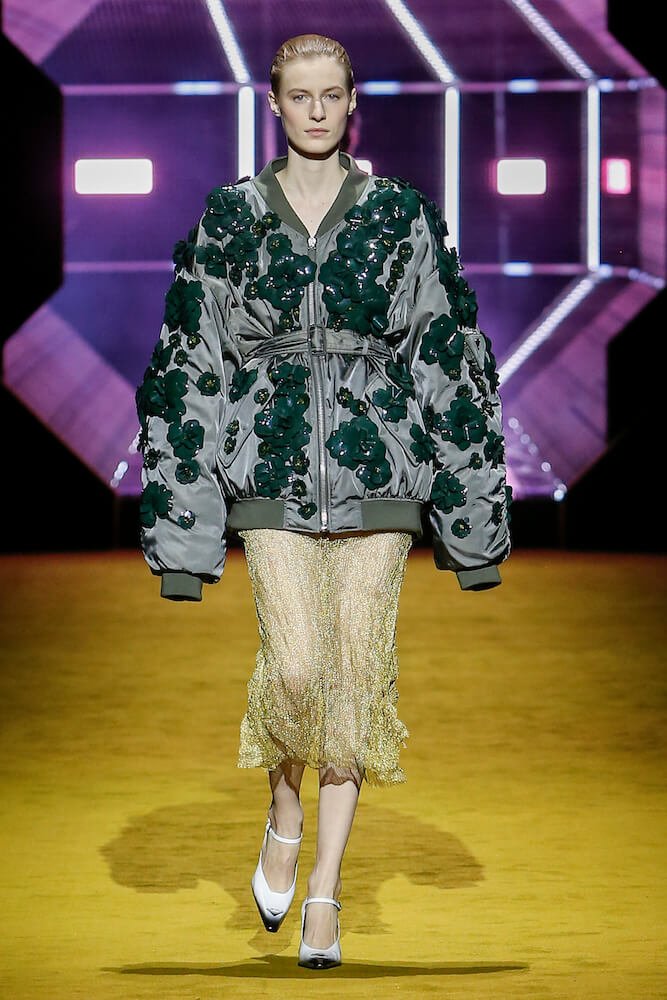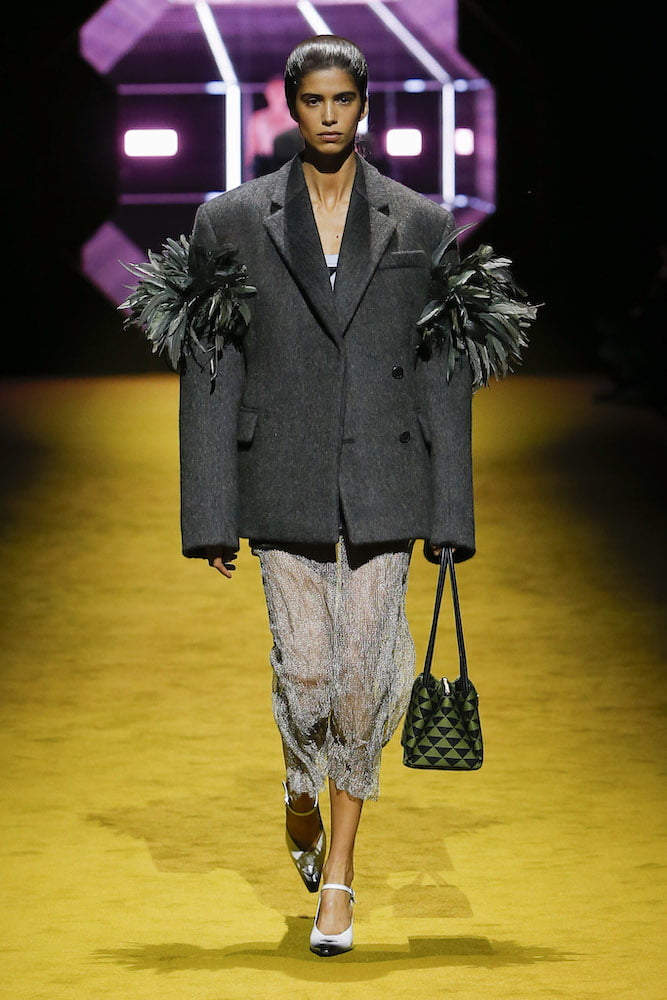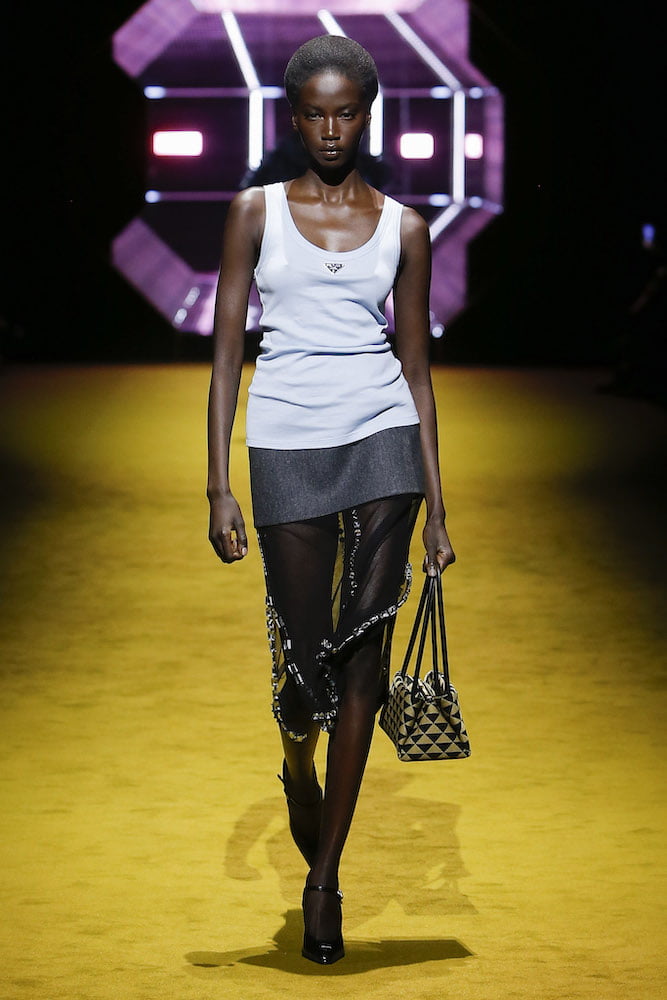 It was a Prada show for the ages, and one co-designers Miuccia Prada and Raf Simons dedicated to the history of women. They showed it on an all-star cast of models who have embodied the house over the years – from Y2K queens, Élise Crombez, Hannelore Knuts and Erin O'Connor to modern muses Kendall Jenner and Hunter Schafer.
Embellishment (which the notes described as "an eccentricity of surface") and serious silhouette combined for a tour de force collection that touched on many Prada-isms. Masculine and feminine worked together – often in the same look. Boyfriend knits were worn with feminine skirts, oversized flight jackets were encrusted with exuberant decoration and city coats burst at the hem or elbow with feathers, or were cut away at the neck to create elegant picture necklines.
There were plenty of favourite Prada styling tricks, too – including oversized blazers worn with delicate sheer skirts. Utilitarian and fancy pieces also kept close company with layered dresses starting as simple white vests before descending into bands of silk, heavy wool and peekaboo-sheer strips embellished with crunchy sequins. The joy of odd combinations has always been a Prada calling card, as Simons puts it: "There are never direct recreations, but there is a reflection of something you know, a language of Prada." Well said.
Photography courtesy of Prada.