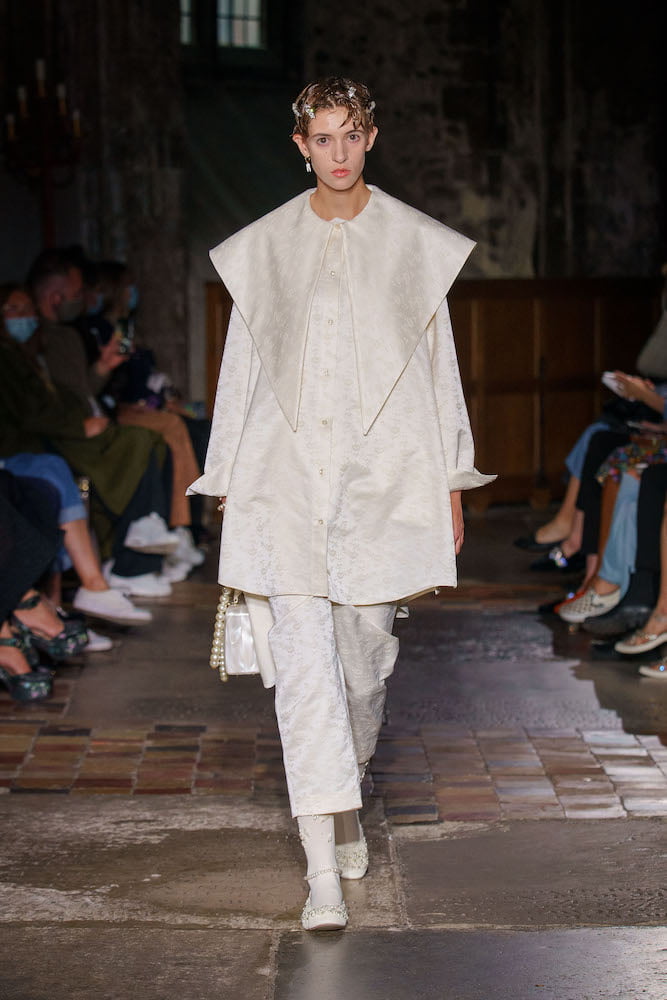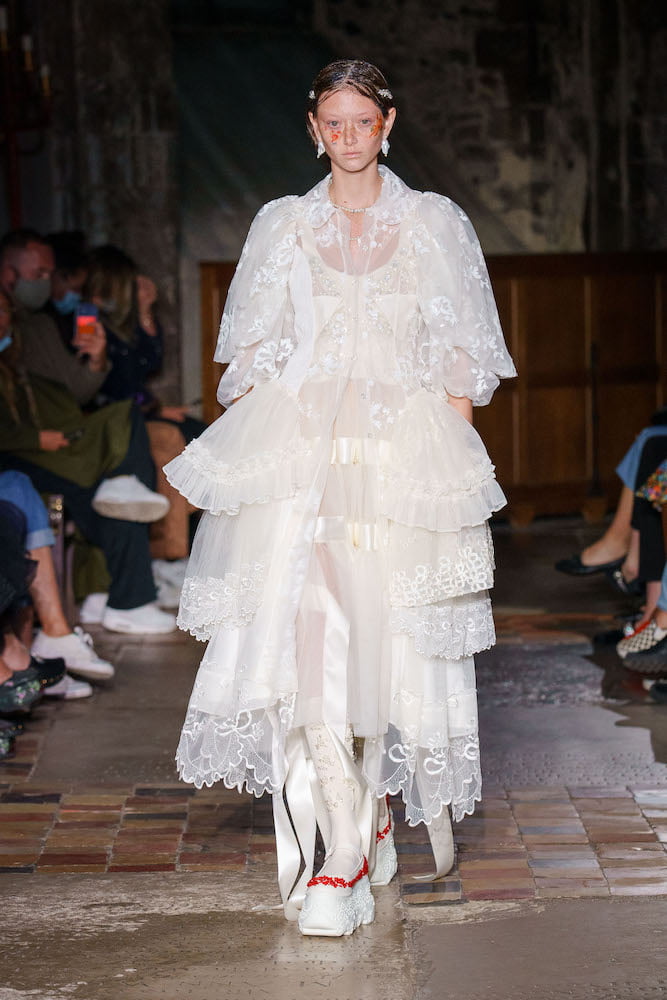 A medieval church in the heart of the city provided was an apt setting for Simone Rocha's collection which thrilled with embellished baby doll silhouettes tinged with edgy gothic attitude. The designer had her second child a few weeks ago and described the collection as coming from "a very maternal place". She looked at christening and communion gowns for inspiration – incorporating details like ribbons threaded through eyelets and lavish lace hems and frothy tulle petticoats into her designs. She fashioned vintage quilts into enveloping coats, and layered bejewelled bras over nighties in honour of night time nursing.
But something tougher and stranger came through, too. The textures and layers were highly worked and intense. The exaggeration of the shapes and the slick high shine of vinyl thigh boots and biker jackets ensured this show wasn't all sweetness. Also standing out were the accessories. Rocha has developed a keen following for her bejewelled headdresses, and pearl drop bags and statement shoes. This collection had plenty to keep them happy.
Photography by Ben Broomfield.