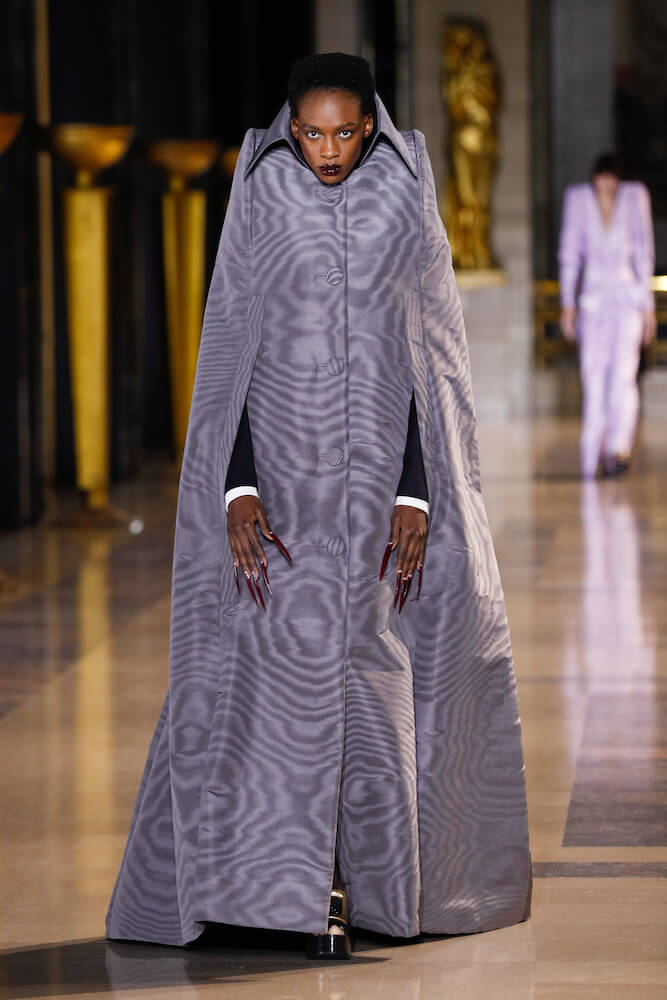 Was it Paris haute couture week or a trip to Transylvania? Viktor & Rolf's latest couture outing takes its cues from the fatal allure of old Hollywood Dracula. "Dracula symbolised a fear of societal change, one that is prevalent again in today's world," read the show notes, with the duo explaining how the vampire's sinister shadow came to define this season's surreal shoulder construction.
The ghoulish creature's backlit silhouette had the designer's think back to their 1993 award-winning Hyères collection, which came with high shoulder lines and elongated shapes, "as if the human figure was stretched to a maximum". Similar codes appear here, just now vampiric, like Dracula's tuxedo and cape (now with shoulder pads up to models' ears), power suits and red-carpet frocks that reek of old-timey glamour. The bigger the shoulder, the better the look.
Photography by Viktor & Rolf.